Fans Glimpse the Future of Sports Through Google Glass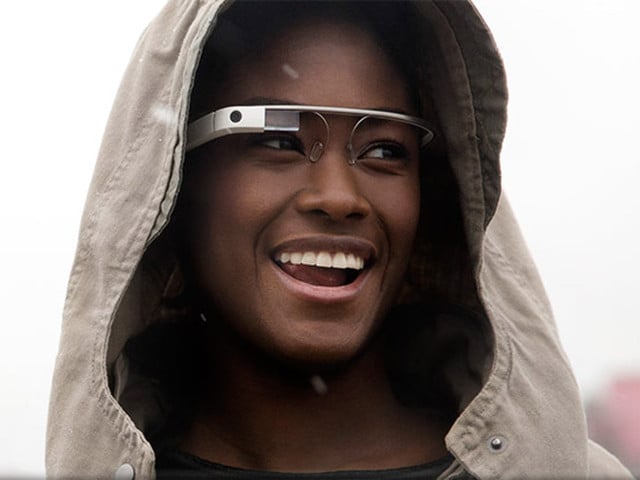 Will Google (NASDAQ:GOOG) Glass soon revolutionize the way we watch sports? Two major professional sports teams are currently exploring the use of Google's wearable technology device as a way of enhancing the game experience for fans.
The NHL's Washington Capitals have recently partnered with Google Glass app maker APX Labs to create an immersive sports-watching experience that could only be possible with Google's head-mounted technology, reports the Washington Post. APX Labs originally gained experience with head-mounted wearable tech by making devices for the U.S. military. Now the company has leveraged their wearable tech experience into creating a sports-watching app for Google Glass. The Skybox app transmits game stats, instant replays, and other real-time data to fans' Google Glass devices while they are watching a live sports game.
"When you look at the fan experience, a lot of the common complaints of going to the stadium is you miss out on a lot of things you can get in your living room," APX Labs CEO Brian Ballard told the Washington Post. "And when you go to the game, people are constantly caught looking at their phone, pulling up social media, pulling up game stats and kind of get disconnected from what's going on. So we thought this was a great opportunity to counter that and give people that same level of data and experience they get at home at the game, which is a better fan experience."
Fans using Google Glass at the Washington Capitals' Verizon (NYSE:VZ) Center could get instant replays and other real-time game stats even faster than television viewers watching from home. "If you are at home or away from Verizon Center, you have to wait until the NHL has that video queued up on their own servers before you can pull up those highlights," noted Ballard via the Washington Post. "Inside Verizon Center, we can push that data the second it is recorded to any device [using the Skybox app] inside the arena."
Hockey fans aren't the only sports watchers who might soon enjoy a more immersive game experience. The NBA's Sacramento Kings are also exploring the use of Google Glass technology, reports CBS. However, instead of feeding game statistics to fans via Google Glass, the Kings are interested in using the devices as cameras that will provide different viewing perspectives to fans watching the game on television or on the Internet.
"I'm at center court getting the crowd up on its feet and you can kind of tap into what I'm looking at and see the crowd rising onto its feet through my eyes," Sacramento Kings Host Scott Freshour told CBS. Similarly, fans wearing Google Glass in the audience could provide additional viewing options for television broadcasts.
Google Glass could also offer coaches additional perspectives on the game. "So when you get to use these glasses, let's say if you put them around the court somewhere, you get to see different angles. You get to see different things going on," former Kings player Henry Turner told CBS. "I know it's the next generation, it's the next wave, but this is something special."
Although Google Glass may eventually revolutionize the way we watch professional sports, it will likely be at least several years before the use of this technology becomes widespread. Google Glass is currently only available through Google's beta-testing Explorer Program.
Here's how Google traded on Friday.
Follow Nathanael on Twitter (@ArnoldEtan_WSCS)
More from Wall St. Cheat Sheet: