FCC Breaks the Smartphone Lock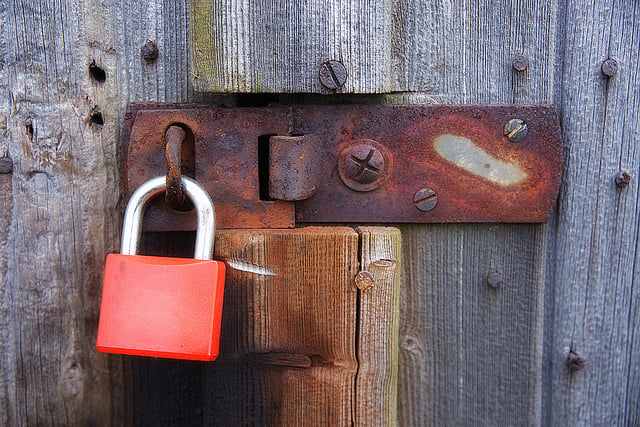 The Federal Communications Commission has reached an agreement with wireless providers allowing the practice of unlocking fully-owned smartphones so that they can be used on a different network to become legal, FCC Chair Tom Wheeler said on Thursday, according to a report from Reuters.
U.S. wireless carriers usually lock smartphones purchased by customers so that the devices will only work on that particular carrier's network, at least until a contract has been fulfilled. Locking smartphones makes switching carriers inconvenient and expensive. While this is appealing to carriers looking to cling to customers, consumers are not happy that wireless carriers think they can have partial ownership over their customers' phones even if the devices have been paid for.
According to industry sources that spoke to Reuters, the FCC's new rules require wireless carriers to allow customers the ability to unlock devices for use on any network if the smartphone has been paid for. Carriers will have to notify customers when their devices are eligible to be unlocked and will have to either process or deny unlock requests within two business days. All customers will be eligible to unlock their phones when they reach the end of a contract and the process will be simplified across the major U.S. carriers.
Verizon Wireless (NYSE:VZ), AT&T (NYSE:T), Sprint (NYSE:S), and T-Mobile US (NYSE:TMUS) have historically allowed users to unlock their devices at the end of a contract, but the unlock process was varied between the carriers and sometimes quite painstaking. Verizon and Sprint have similar technology standards, while AT&T and T-Mobile use a different type, which has made switching between carriers complicated. Verizon has been required to offer unlocked smartphones from the beginning of a contract due to a previous agreement with the FCC.
An online citizen petition complaining about the weird copyright law that made unlocking a smartphone illegal got 114,322 signatures, garnering the issue attention from the White House. "The White House agrees with the 114,000+ of you who believe that consumers should be able to unlock their cell phones without risking criminal or other penalties," senior White House advisor David Edelman wrote last month, according to a report from the Atlantic, adding that the rule should apply to tablets that run on wireless networks as well.
"If you have paid for your mobile device, and aren't bound by a service agreement or other obligation, you should be able to use it on another network. It's common sense," Edelman went on to say. The change comes as the smartphone market becomes increasingly saturated, and wireless carriers are hurting from the steep device subsidies they're forced to offer in order to lock customers in to long contracts. Some, including AT&T CEO Randall Stephenson, have speculated that the cost of devices and the cost of services in the wireless industry will start being separated. Now AT&T, Verizon, Sprint, and T-Mobile are being forced to acknowledge that consumers own smartphones, not carriers.
Follow Jacqueline on Twitter @Jacqui_WSCS
Don't Miss: Is the Smartphone Market Done Growing?