Google Breaks This Big Promise to Users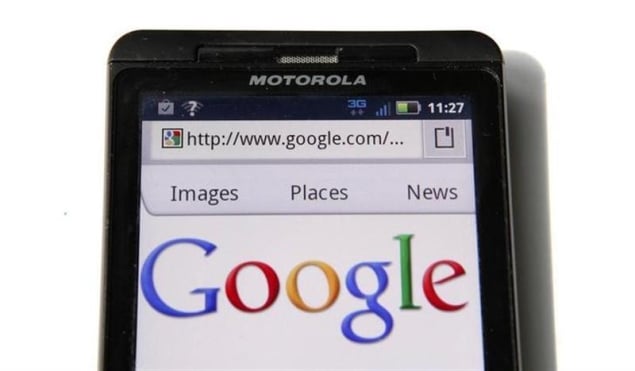 Eight years ago, Google (NASDAQ:GOOG) made a big promise to its search engine users. "There will be no banner ads on the Google homepage or web search results pages. There will not be crazy, flashy, graphical doodads flying and popping up all over the Google site. Ever," the company said in a 2005 blog post.
Now, though, it seems as if Google is introducing banner ads in its search result pages that take up the majority of screen real estate when searching for companies like Southwest Airlines (NYSE:LUV), Crate & Barrel, and Virgin America, Search Engine Land reports. Google said the banner ads are just a test for now, and that they are only appearing for 30 different advertisers making up less than 5 percent of search queries — so most Google users haven't come across them yet.
Search Engine Land reports that the ads blur the line between branded advertisements and organic search results at times by lumping both together into a grey box. "Why Google has chosen to blur the lines between paid and organic in this test is unclear," the publication said, although it seems that blurring such lines could make the sponsored results seem more legitimate, thus making users more likely to click on them.
Google released a statement on the test this morning, saying: "We're currently running a very limited, U.S.-only test, in which advertisers can include an image as part of the search ads that show in response to certain branded queries. Advertisers have long been able to add informative visual elements to their search ads, with features like Media Ads, Product Listing Ads and Image Extensions."
The New York Times pointed out that Google is battling falling ad revenue for desktop-based searches as consumers increasingly switch to mobile devices. However, it's worth noting that the company is hardly hurting. After reporting third-quarter earnings last week, Google's stock broke a record by trading over $1,000 per share for the first time.
Google makes more money from online ads than any other company in the world. The new banners, which break a promise previously made by the company, then beg this question: Is this what's necessary for websites to create desktop ad revenue as consumers switch to mobile, or is Google just being greedy?
Follow Jacqueline on Twitter @Jacqui_WSCS
Don't Miss: Microsoft Exec on Free iWork Apps: Apple Is Playing 'Catch Up'.