Google Sells Motorola But Keeps Patents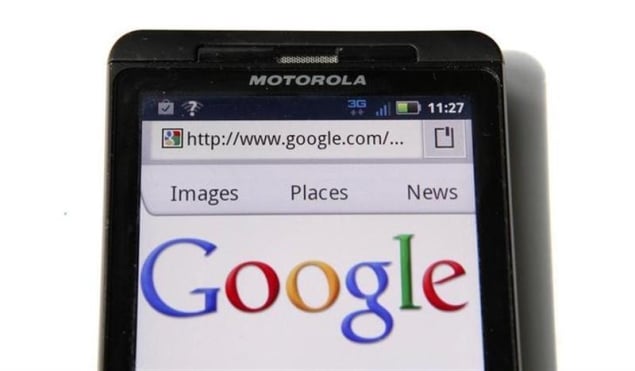 Google (NASDAQ:GOOG) has announced that it is selling Motorola Mobility, the smartphone maker that it purchased for $12.5 billion in 2012, to Chinese PC maker Lenovo (LNVGY.PK) for just $2.91 billion. The news was announced on Wednesday, just a day before Google is due to report quarterly results.
Just looking at the numbers, it seems like the Motorola acquisition was a huge failure on the part of CEO Larry Page, who is known for being unafraid to make big bets, even though sometimes big bets bite the dust. However, the numbers don't tell all. Google will be retaining Motorola's patents and licensing them to Lenovo. Motorola's huge patent portfolio was the main reason for the acquisition in the first place, as owning so many smartphone patents would help Google protect Android makers from litigation from competitors like Apple (NASDAQ:AAPL).
Lenovo is a Chinese company best known for its PCs. It is currently the largest PC maker in the world, but it also knows that despite the popularity of its cheap computers, the PC market is shrinking fast. Lenovo has found success in its early smartphone efforts, creating inexpensive devices running on Android that are affordable for consumers in emerging markets.
"But the smartphone market is super competitive, and to thrive it helps to be all-in when it comes to making mobile devices. It's why we believe that Motorola will be better served by Lenovo — which has a rapidly growing smartphone business and is the largest (and fastest-growing) PC manufacturer in the world. This move will enable Google to devote our energy to driving innovation across the Android ecosystem, for the benefit of smartphone users everywhere," Page said in a post on Google's official blog.
Page also said that the move doesn't mean Google is turning away from hardware entirely, as it intends to continue with its efforts into wearable tech and in-home technology like smart thermostats.
Motorola has been a drag on Google's financial results since the acquisition, costing Google hundreds of millions each quarter, according to Quartz. Selling the company to Lenovo is putting Motorola in the hands of an entity that's more capable of getting Motorola phones into the hands of users that want affordable phones running on Android, and because the devices will continue to run on Google's operating system, Google still benefits. Basically, Google is selling the unsuccessful hardware portion of the Motorola business to someone who can likely make it successful, and Google still gets to use the phones to market its products and sell ads via the Android operating system.
Lenovo benefits through the expansion of its smartphone business, as the Motorola acquisition gives the company access to new markets. Lenovo also recently announced an acquisition of part of International Business Machines' (NYSE:IBM) low-end server business. The company seems well poised to use its success in the PC world as a launch pad for endeavors into arenas that have more growth potential.
As the smartphone market becomes increasingly saturated, smartphone makers are nearing a point where every consumer who wants a smartphone has one and the only growth possibility will come from replacement. Emerging markets are the final frontier for smartphone vendors, and Lenovo has already shown success reaching consumers in those markets. Recent research has shown that in 2013 shipments of devices running on Android grew 62 percent and Android phones currently account for 79 percent of the market. Lenovo will help Google continue to reach consumers in emerging markets and grow in areas around the world where Apple's expensive iPhone doesn't stand a chance. News of this deal has pushed Google stock up in early morning trading on Thursday.
More From Wall St. Cheat Sheet:
Follow Jacqueline on Twitter @Jacqui_WSCS