Here Are Facebook's Latest Plans for Mobile Ads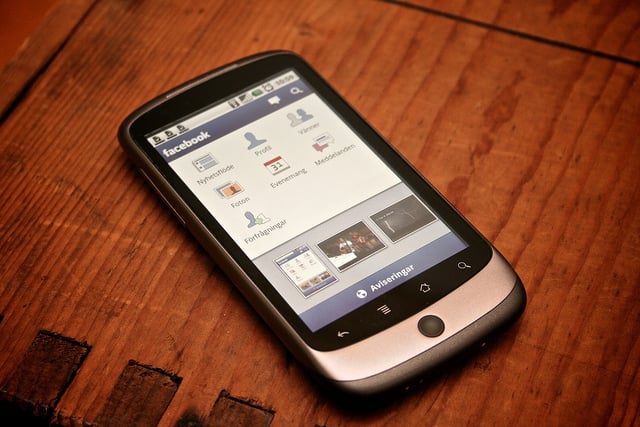 Facebook (NASDAQ:FB) is reportedly running a second test for ads in external mobile apps, which would add another mobile revenue stream for a company that has already been incredibly successful at monetizing in the mobile sphere, according to a report from Bloomberg. Offering external mobile ads would allow advertisers to get data from Facebook profiles in order to target potential customers using Facebook's wealth of personal data on its users. The company's first test on external mobile ads happened about a year ago.
"We're currently running a second test to show Facebook ads off Facebook in mobile apps and on mobile sites," the company said in an e-mailed statement to Bloomberg. "Our goal is to improve both targeting and relevancy of the ads people see. Since this is a test, we don't have additional details to share."
Social networking sites are fighting viciously for ad dollars that advertisers used to spend on television. Facebook's Vice President of Global Marketing Solutions Carolyn Everson said at the Smarter Mobile Marketing conference in New York that the site itself counts for a TV-sized audience all on its own, Business Insider reports. According to Everson, about 100 million Americans log in to Facebook between 8:00 p.m. and 11:00 p.m., which is a bigger audience than all of prime time programming receives during the same hours.
Facebook is also challenging TV with its plans to start pushing video ads in users' News Feeds. The ads will be 15 seconds long and cost between $1 million and $2.5 million a day. That initiative is still in the testing stages as the company needs to figure out how exactly to incorporate the ads without annoying users so much that they're driven away from the site.
Facebook believes that advertisers's dollars are better spent via the site, which has more specific information about its user base than television networks or really any other avenue. But, Facebook could rub up against more privacy concerns if it does start selling user data to advertisers. The site is already facing a probe from the Federal Trade Commission on its privacy policy, which was updated at the end of August to say that Facebook has the right to use "name, profile picture, and content" from Facebook profiles for ads.
When Facebook reported second quarter earnings, the company reported that 40 percent of its $1.8 billion total revenue came from mobile ads, and forecast that the figure would top 50 percent by its next earnings report. Facebook's stock reached the $50 mark during trading on Thursday upon an increased price target from Goldman Sachs (NYSE:GS), which further boosted investor confidence. The stock has risen 88 percent during this year alone.
Follow Jacqueline on Twitter @Jacqui_WSCS
Don't Miss: Will Pink Floyd and Pandora Now Play Nice?