Here's How the Verizon-Vodafone Deal Will Stimulate the British Economy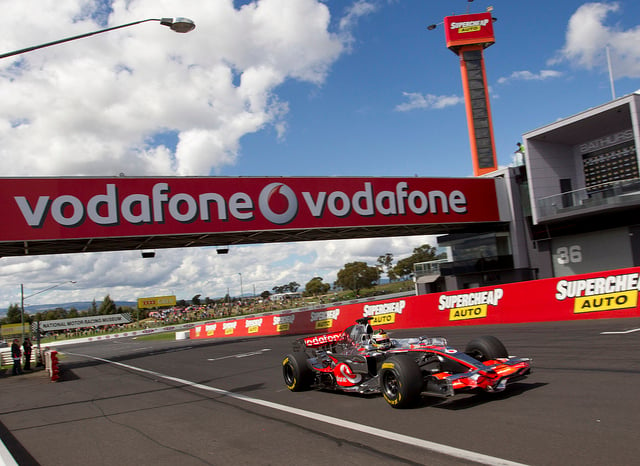 According to a report from U.K. paper the Guardian, Vodafone's (NASDAQ:VOD) senior executive team of 25 people will collect a total of 56 million pounds, or a little over $90 million, from the sale of the British Vodafone's 45 percent stake in Verizon Wireless to Verizon Communications (NYSE:VZ).
Back at the beginning of September, Vodafone confirmed that it was selling its stake in Verizon Wireless to Verizon for $130 billion in one of the largest corporate deals of all time. The move will give Verizon full control over the largest wireless carrier in the U.S. Vodafone has promised to give 71 percent of the cash to its shareholders, which have already benefited from the record highs Vodafone's stock has hit since the deal was announced. Vodafone stock is one of the most widely held stocks in Britain.
Vodafone Chief Executive Officer Vittorio Colao will make 10 million pounds in the deal — almost as much as the 11 million pounds he made last year. The Guardian reported that the deal will pour almost as much cash into the British economy as the Bank of England's qualitative easing.
Verizon Communications reported earnings last week that showed the company is keeping its reign as the leader on the U.S. market despite increased competition from its rivals. The company posted profits of $2.23 billion for the quarter and added 1.1 million new wireless connections.
Verizon also showed strong growth in its 4G LTE network, which it calls the largest and most reliable in the country. Device activations on its 4G LTE network were 6.8 million for the quarter, bringing the total to 36 million. Overall, Verizon's 4G LTE network is now available to more than 303 million people in 500 different markets across the U.S., according to the company.
After the deal was announced, Sprint Corp. (NYSE:S) CEO Dan Hesse said he expects more consolidation in the wireless industry in the coming years. Earlier this summer, a majority stake in Sprint was purchased by Japanese telecom company SoftBank (SFTBY.PK). It remains to be seen how further consolidation will affect consumers. The companies said they expect the deal to close in the first quarter of 2014. Verizon will fund the deal through cash and stock options.
Follow Jacqueline on Twitter @Jacqui_WSCS
Don't Miss: Analyst: Amazon Q3 Revenue to Come in Above Consensus.