Here's the New Stuff Falling from Amazon's Cloud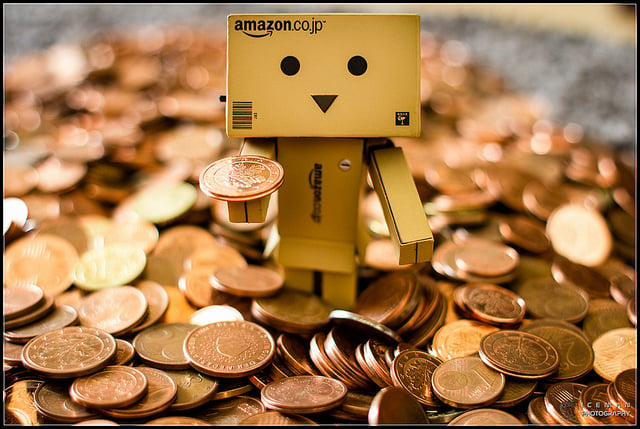 Amazon.com Inc.'s (NASDAQ:AMZN) cloud-computing branch, Amazon Web Services, unveiled two new products on Wednesday at a developer conference in Las Vegas, according to a report from The New York Times. Amazon WorkSpaces is a way to provide apps, documents, and other resources via the cloud without the need for software or hardware, while Amazon AppStream is a way for mobile developers to test their apps in high definition from the cloud to any mobile device.
Amazon Web Services is the largest cloud computing provider in the world. According to the Times, Amazon Web Services is five times bigger than the other 14 cloud providers combined. That size could allow Amazon to succeed in offering a virtual desktop service where other companies have failed, ZDNet said.
Amazon WorkSpaces will allow laptop and tablet users to have access to the software and applications they need through the cloud via a monthly subscription. WorkSpaces will offer different bundles, with the Standard Plus and Performance Plus versions offering Microsoft Corp.'s (NASDAQ:MSFT) Office Professional 2010. Those bundles cost $50 per month and $75 per month, respectively. The cheaper versions, without Office, are $35 and $60 per month, respectively.
"No hardware, no software, no long-term commitments," said Andy Jassy, the head of Amazon Web Services, according to the Times. "You can access this at half the price of a typical infrastructure desktop solution."
Amazon AppStream is designed to make developing high-quality mobile apps, in particular mobile games, easier for developers. The company says that streaming the apps-in-development through the cloud will allow for a high-quality gaming experience comparable to a video game console on a smartphone or tablet.
According to TechCrunch, AppStream gives developers the ability to stream high-definition and even in 3D regardless of the limitations of the device they're using. Running app development on AWS means an "application is not constrained by the compute power, storage, or graphical rendering capabilities of the device," Amazon said.
Both AppStream and WorkSpaces represent new opportunities for cloud-computing technology, which Amazon believes will only become more important as mobile devices get smaller.
Follow Jacqueline on Twitter @Jacqui_WSCS
Don't Miss: 5 Ways Bezos and Mayer Are More Similar Than You Think.