Here's Where Google Is Eating Deep into Microsoft's Share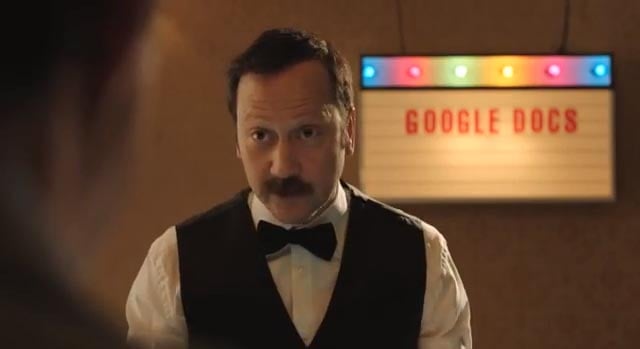 Google Inc's. (NASDAQ:GOOG) paid enterprise business is starting to seriously pick up across Asia, as companies such as India's Madras Cements, South Korea's Posco, and Japan's ANA Holdings Inc. incorporate Google software into their businesses.
In a market where Microsoft (NASDAQ:MSFT) still dominates, Google is experiencing a boom, as Asian businesses adopt business-tailored versions of software such as Gmail, Google Maps, and other applications. Head of Enterprise at Google, Amit Singh, declined to detail specific figures, but told the Wall Street Journal that the business software adoption is happening much faster in Asia than in their American counterparts.
"Asian companies don't have as much legacy to worry about," Singh said. "There's less to overcome and less to migrate over" when switching to Google tools from traditional business software.
Google enterprise tools also allow business software to be used on a variety of devices, and that is particularly important in Asia, where many access the Internet primarily through mobile devices, hampered by poor landline infrastructure, according to Singh.
Applications like Google Maps are "built inherently to be platform agnostic," Singh added. Google said that its market share in the enterprise sphere, particularly in the Asia-Pacific, is still small compared with that of Microsoft's, without elaborating on details.
Microsoft has said its ecosystem is "without a doubt the largest in the IT industry," and that it would continue to lead the sector, with its cloud services — including Office 365 — growing more than 150 percent year-over-year in the Asia-Pacific region.
According to research company Gartner Inc., Microsoft dominates both the consumer and enterprise markets for office suites, with a 93 percent share of the combined market, and more than 80 percent of the corporate email segment.
Singh acknowledges Google has had challenges with security in expanding into the enterprise market, but notes there are some "beacons" for the industry to follow, namely Spanish banking giant Banco Bilbao Vizcaya Argentaria (NYSE:BBVA), which has switched more than 110,000 staff over to Google's enterprise software.
"With anything that's new, it takes time to get comfortable," Singh said. "But we find that once companies see other people adopting it, they start to think why can't I do it too?"
Google's enterprise software is also gaining popularity in the U.S. Once only adopted by small businesses and startups as the cheaper alternative, Google's software is now used by U.S. corporate giants, such as General Electric Co. (NYSE:GE) and Roche Holdings AG.
Google said that just nine years after the inception of its enterprise wing, 58 percent of Fortune 500 companies now use some paid form of its software across their businesses. Despite its current hold on the market, there is evidence that Microsoft is beginning to feel the heat. The software giant has cut prices, and even boosted its commissions to resellers, to compensate for Google gobbling up its share.
Don't Miss: Will Baidu Stock Reverse Its Trend?