Here's Why AT&T Thinks Europe Is Ripe for the Picking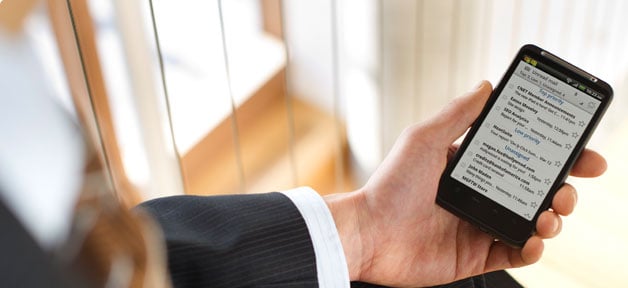 AT&T Inc. (NYSE:T) is aiming for a European expansion, according to sources close to the telecommunication company's executive team. Chief Executive Officer of the second-largest U.S. wireless carrier, Randall Stephenson, has allegedly directed key staff to develop an acquisition "wish list" of potential European wireless carriers, including Telefonica S.A. (NYSE:TEF) and Vodafone Group PLC (NASDAQ:VOD). According to sources, AT&T, which has a market value of $193 billion, is confident it can win European customers and increase profits by providing faster, fourth-generation networks.
AT&T's Stephenson emphasized Europe's lagging uptake of mobile Internet use in a June 12 speech hosted by the Brookings Institute, a Washington-based research group that analyzes public policy. "I've been spending a lot of time in Europe, and in Europe, you're not seeing mobile Internet technology take off the way you have in the United States," Stephenson said. "Europe today in the developed world is unfortunately probably among the bottom in terms of developing technologies."
Bloomberg data indicates European telecom carriers are trading at a 36 percent discount to U.S. rivals, offering some of the world's best takeover values. Industry strategist with Recon Analytics LLC in Dedham, Massachusetts, Roger Entner, said Europe is stagnant and ripe for someone to look at it from a different perspective. "AT&T would look at this and rightfully say, 'We can do this better by bringing our playbook from the U.S'. While Europe took the lead in third-generation wireless networks several years ago, moving from 3G to faster 4G long-term evolution technology has taken much longer than it has in the U.S," Entner said.
"The lag has been due to a weaker European economy, an inconsistent airwave licensing policy by various regulators, and carriers' punitive pricing on roaming costs and data that discourages use. European carriers are timid about jumping into long-term evolution after they landed on their faces in 3G," Entner added. Telecom carriers in Europe with market values higher than $1 billion are trading at a median of 12.9 times this year's estimated earnings, according to analysts' forecasts compiled by Bloomberg. That compares with a median price-earnings ratio of 20.1 for comparable companies in the U.S., the data show.
Enter said AT&T could take advantage of those discounted valuations — and its financial resources — to weave together several carriers in Europe under a long-term evolution network. "As a pan-European carrier, with coverage in multiple countries, they could treat every location as part of the same calling circle," Entner said. "This would get around Europe's high roaming rates. They would be the darling of EU regulators."
However, analysts believe the regulatory hurdles associated with a large acquisition may encourage AT&T to consider purchasing smaller carriers to gain a foothold on Europe. According to sources, AT&T isn't interested in fixed-line assets. Companies wishing to make large takeover purchases in Europe are required to deal with more than two dozen local regulators, as well as submit deals to the European Commission for approval.
Last month, AT&T's Stephenson visited European Commission Vice President Neelie Kroes, who's in charge of devising new rules for phone companies across Europe. Kroes said she plans to create a more united telecom landscape, which so far has included eradicating roaming charges and enforcing net neutrality, but no rules to make purchasing deals simpler.
While AT&T's sights may be set on Europe in the near future, the telecom mogul continues to expand across the U.S. Last week, the company entered into an agreement with prepaid wireless provider Leap Wireless International Inc. (NASDAQ:LEAP) to acquire Leap for $15 per share in cash.
Under the terms of the agreement, AT&T will acquire all of Leap's stock and wireless properties, including licenses, network assets, retail stores, and approximately 5 million subscribers. As of April 15, 2013, Leap had $2.8 billion of net debt. Leap shareholders will also receive a contingent right entitling them to the net proceeds received on the sale of Leap's 700 Mhz "A Block" spectrum in Chicago, which Leap purchased for $204 million in August 2012.