Here's Why Intel's Cheap Chip Will Drop PC Prices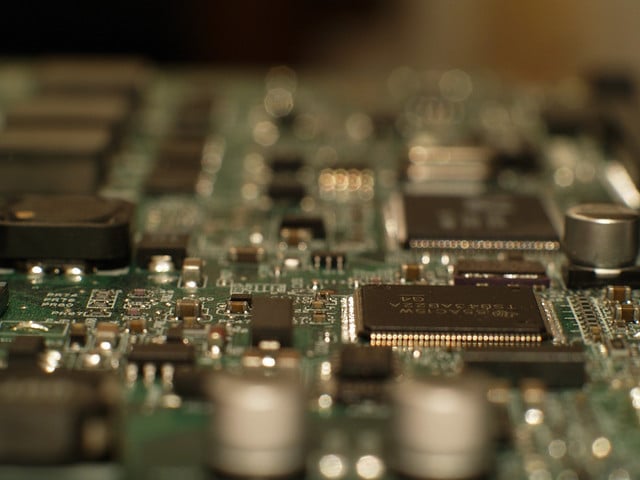 Intel Corp.'s (NASDAQ:INTC) CEO, Brian Krzanich, maintains a positive outlook on the future of the world's leading chip maker and predicts its new processors will result in cheaper PCs for consumers.
The company on Wednesday reported a second-quarter revenue of $12.8 billion, operating income of $2.7 billion, net income of $2 billion, and earnings per share of 39 cents. The Santa Clara, California-based company generated approximately $4.7 billion in cash from operations, paid dividends of $1.1 billion, and used $550 million to repurchase 23 million shares of stock.
Overall, the chip giant's profits fell 29 percent in the second period, and Intel predicts its revenue will be flat for the remainder of 2013, down from a previous prediction of growth in the low single digits. However, Krzanich is confident that Intel's new chips, particularly those stemming from an overhaul of its low-end Atom line, will have a massive impact on demand later this year and into 2014.
"In the second quarter, we delivered on our quarterly outlook and made several key product announcements," Krzanich said in the earnings release. "In my first two months as CEO, I have listened to a wide variety of views about Intel and our industry from customers, employees and my leadership team and I am more confident than ever about our opportunity as a company.
"Looking ahead, the market will continue buying a wide range of computing products," he continued. "Intel Atom and Core processors and increased SOC integration will be Intel's future. We will leave no computing opportunity untapped. To embrace these opportunities, I've made it Intel's highest priority to create the best products for the fast growing ultra-mobile market segment."
Historically, Intel has emphasized its flagship Core line of chips, which can sell for hundreds of dollars. Atom chips, on the other hand, retail in the double digits. Krzanich plans to change Intel's focus and shift Atom production to new manufacturing processes, which were once reserved solely for Core chips. The forthcoming Atom model chip, code-named Bay Trail, is expected to offer the performance of mainstream PCs at a fraction of the price.
Results, Krzanich told the The Wall Street Journal, will include clamshell-style laptops with touchscreens priced at $300 or less — much cheaper than current PC prices, which rarely fall below $500.
"PCs, especially with Bay Trail, are going to move down to the $200 to $400 range," Krzanich said. "And devices that function in both clamshell and tablet-style, which are even more expensive now, will fall to the $400 range. Intel also expects Bay Trail to be used in tablets priced at $199 or even below $15. Getting Intel technology into those kinds of prices points opens up major opportunities to drive large volumes of chip sales."
Investing Insights: Can HP Continue This Bullish Run?