How Many People Will HP Fire Now?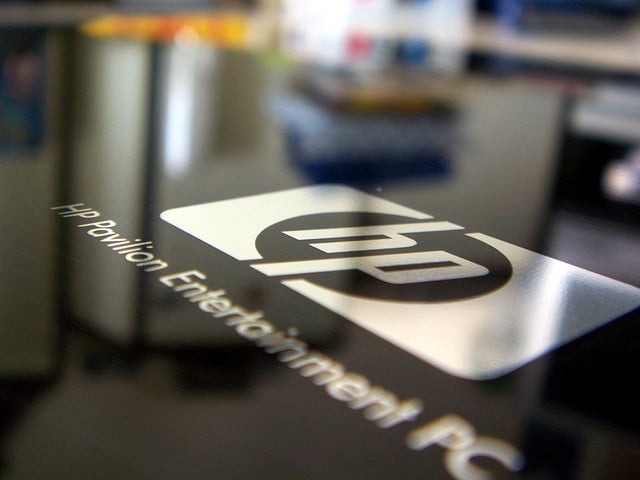 Hewlett-Packard Co. (NYSE:HPQ) is planning even more layoffs, according to a company filing with the U.S. Securities and Exchange Commission on Monday. The company says in the document that it has added 5,000 more jobs to the number of positions it plans to cut through fiscal 2014. That brings the total number of job cuts HP will make from 2012 through 2014 up to 34,000, or 11 percent of the company's entire workforce. As of October 31, HP had 317,500 employees, according to a report from Reuters.
HP had originally estimated that it would cut 29,000 jobs between 2012 and 2014. The company is currently undergoing a massive turnaround engineered by CEO Meg Whitman. HP has struggled in the tech market in recent years and was booted from the Dow Jones Industrial Average as it failed to adequately capitalize on the switch to mobile.
Even though sales and profits at the PC maker are still falling, Whitman's five-year plan seems to have inspired faith in investors. The company's stock is up over 86 percent for the year, and Whitman will receive a huge pay raise for 2013 in recognition of her efforts. After agreeing to only have a symbolic salary of $1 in 2012 while the company struggled, Whitman will be paid $1.5 million for 2013.
Layoffs and changes to HP's work culture have been a large part of Whitman's turnaround plan, which began in 2012. She has urged employees to take the recent failures of the company "personally," stopped allowing people to isolate themselves by working from home, and took down walls separating offices in the company's headquarters to force employees to collaborate more.
Most recently, the planned job cuts in the HP's UK operations angered a British union after HP posted some improved financial results at the end of November. "For the last five years, HP has been addicted to the culture of job cuts in the UK to such an extent that its highly skilled workforce has little faith in the way the company is being managed and will be going forward," a head of the Unite union told Sky News at the beginning of the month. It's hard to imagine that employees in the U.S. feel much differently about the ever-increasing layoff plans.
Whitman has said that although "work force reductions are never easy" she believes that "in this case, they are absolutely critical." So far, investors seem to believe in her plan even as the company lets go more and more of its employees.
More From Wall St. Cheat Sheet:
Follow Jacqueline on Twitter @Jacqui_WSCS