Intel Has Lost the Mobile War to Qualcomm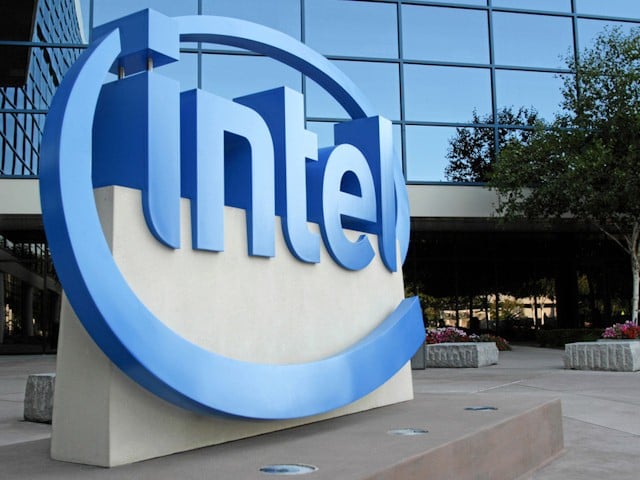 In his 2012 letter to shareholders, Paul Otellini, then Intel (NASDAQ:INTC) CEO highlighted his company's "mobile edge." At the time, Intel chips were installed within six different smartphones, which included the Lenovo K900 and Safaricom Yolo. Otellini also went on to laud Intel's prospects for growth within the "2-in-1" market. Intel and Otellini then defined Windows machines as "2-in-1" devices the combined elements of traditional tablets and laptops together beneath one universal operating system. In retrospect, however, Intel was forced to place a losing bet upon the Windows horse. Qualcomm (NASDAQ:QCOM) has largely shut Intel out of the mobile market. The Snapdragon chip has remained the primary engine driving Android.
New CEO, same results
On May 2, 2013, Brian Krzanich replaced Paul Otellini as Intel CEO. The technology commentariat has speculated that Otellini was shown the door due to Intel's missteps in the mobile market with him at the helm. Ironically, Moore's Law has stymied Intel executives. In his 1965 technical paper, Intel co-founder Gordon Moore theorized that the number of transistors that could fit upon one particular integrated circuit would double every two years. To state the obvious, machines would become more powerful, yet smaller, over time. Moore's Law is largely behind the secular shift away from desktop and towards mobile.
A June 4, 2014 report out of research firm comScore (NASDAQ:SCOR)presents a cross section of a mobile market literally running away from Intel. The report, titled "April 2014 U.S. Smartphone Subscriber Market Share," actually published the averages of data taken from the first calendar quarter of 2014. A brief review of the latest comScore report would showcase the dominance of the Android – iOS duopoly above the mobile market. Taken together, Google (NASDAQ:GOOG) Android (52.5 percent share) and Apple (NASDAQ:AAPL) iOS (41.4 percent share) claimed 93.9 percent of the U.S. smartphone subscriber market. At the bottom of the heap, Microsoft and BlackBerry (NASDAQ:BBRY) are desperate to simply stay relevant within the mobile space. Microsoft Windows closed out Q1 2014 having operated a mere 3.3 percent share of American handsets. Recent estimates out of International Data Corporation would also confirm the presence of the Android — iOS duopoly above the tablet market.
Ironically, Intel is still promoting six bargain-bin smartphones on its website, two years after Otellini boasted of the chipmaker's "mobile edge" For its part, Apple designs its own A-Series chips based upon ARM (NASDAQ:ARMH) architecture. Alternatively, the Qualcomm Snapdragon chip, also based upon ARM architecture, has emerged as the go to name for both Android and BlackBerry. Even lowly Nokia has shunned Intel. A Snapdragon S800 processor functions as the nerve center for a Nokia 1520 handset that tech magazine Pocket Lint recently hailed as the best Windows 8 device on the market.
The bottom line
Qualcomm has shut Intel out of the popular Android wing of the mobile market, at the same time that the personal computer industry slogs through secular decline. A recent press release out of research firm Gartner detailed a 1.7 percent decline in global PC shipments through Q1 2014. At the time, Gartner actually identified the ending of Windows XP support as a catalyst to ease "the severity of the decline." Gartner also confirmed that the PC market had deteriorated for eight straight quarters. The personal computer market typically generates two-thirds of annual sales at Intel.
For 2014, Intel began to classify its businesses according to PC Client, Data Center, Internet of Things, Mobile and Communications, Software and Services, and the ubiquitous All Other operating segments. Interestingly, Intel has shoehorned "2-in-1" chip sales into the PC Client operating segment, while shifting netbook sales into the All Other category. In any event, the Mobile and Communications group racked up $929 million in operating losses upon a mere $156 million in Q1 2014 revenue. Last year, Intel Mobile and Communications posted $703 million in operating losses and $404 million in revenue.
Be further advised that Microsoft Surface Pro 3 machines run upon Intel Core i3, i5, and i7 chips. Again, Intel has already made the curious move of identifying these particular "2-in-1" chip sales as part of the PC Client Group. Most likely, the Surface Pro 3 will also fail to generate real bottom line growth for Intel. Going forward, Intel is may continue to perform as a dead money stock that simply keeps pace with the broader market, while increasing its own buyback plans and dividend payments.
More From Wall St. Cheat Sheet: