Is Amazon About to Go Under Britain's Tax Microscope?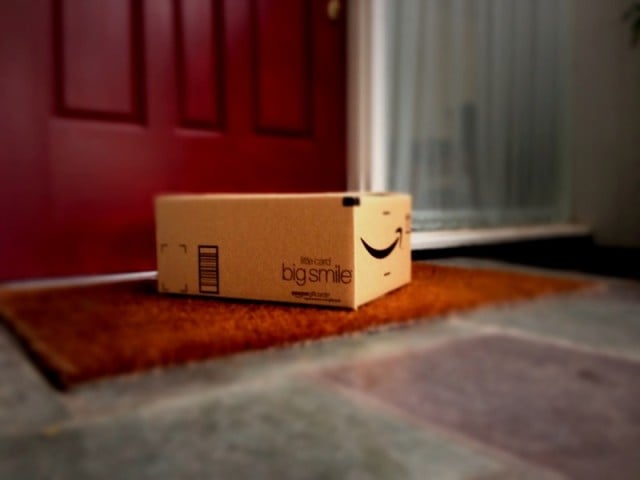 It takes some time to comprehend Amazon's (NASDAQ:AMZN) business and tax structuring in the United Kingdom, and that's the point. Just weeks after losing a court battle over copyright infringement to a British soapmaker, Reuters reports U.K. tax authorities may start digging deeper into the complex web of corporate accounting Amazon has established to make its British business really just a system of warehouses for a Luxembourg business where tax codes are much kinder.
According to the Reuters report, Amazon's defense of its tax liability has prompted a U.K. judge to say the company's setup was "divorced from the commercial reality of the situation." The way major U.S. tech companies do business abroad has been getting more attention in recent years, as Google (NASDAAQ:GOOG) and other giant corporations have established systems where it appears a business based in another country has no tax liability in the U.K..
Threats of cracking down on mega-companies doing business in this fashion have been forthcoming, yet the case Amazon lost recently has raised eyebrows in Her Majesty's Revenue and Customs (HMRC) department, known for handling tax issues in the U.K. While in the midst of losing a court battle with British soapmaker Lush in February, the online retail giant suggested Amazon.co.uk Ltd., which was the target of the Lush suit for copyright infringement, shouldn't have to defend itself because it didn't run the business.
At least one expert on tax collection in the U.K. saw the ruling, which established that Amazon was indeed selling goods in England, as having the potential to bring out the HMRC microscope, Reuters reports.
Specifically, the U.K. court ruled that Amazon was in fact engaged in the business everyone knows it conducts in England, namely selling everything it does under the Amazon.co.uk banner. Should a legitimate crackdown take place by HMRC, Amazon could face dramatically higher tax bills.
As a point of reference, Google found itself paying double its tax bill on overseas profits in 2013, the London Evening Standard reported in February. After owing overseas tax collectors $358 million in 2012, Google's tax burden jumped to $771 million in 2013. Considering that comes on income exceeding $8 billion abroad, foreign governments still feel they are getting the short end of the stick from U.S.-based tech companies.
Google did not offer a breakdown of its overseas tax debts in 2013, but in its most recent accounting, the tech giant paid less than $20 million to U.K. tax authorities while earning more than 10 percent of its business in the region, the Evening Standard reports. Despite doubling its tax payment, Google clearly continues to get the better end of the deal. If authorities can find a way to get inside Amazon's complex accounting methods, the online retail mammoth will likely start seeing zeros added to its annual tax burden abroad.
More From Wall St. Cheat Sheet: