Is Dish Poised to Become a Force in Mobile Broadband?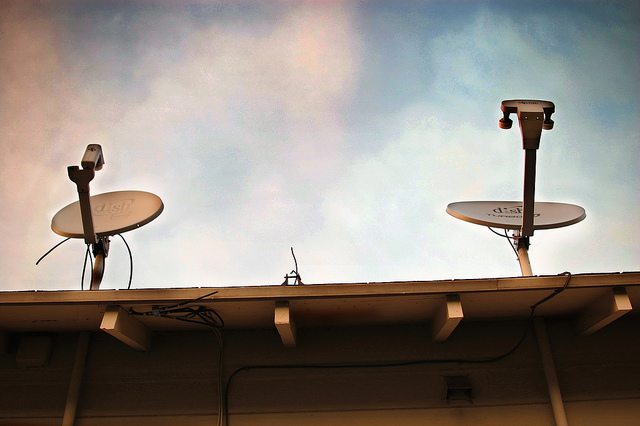 Dish Network Corp. (NASDAQ:DISH) has positioned itself as a huge force in mobile broadband after a series of moves related to U.S. airwaves, but it will need help from U.S. regulators in order to move forward. The added value to Dish could be immense if the company proves successful — upwards of $5 billion according to Bloomberg.
In 2012, Dish paid $2.78 billion for the airwaves owned by two satellite companies, and then it prepared those airwaves for ground-based networks. It pledged to bid an additional $2.2 billion in an upcoming auction to acquire bankrupt LightSquared Inc.'s mobile frequencies. Now, Bloomberg reports that Dish is offering the Federal Communications Commission a deal: Dish will make sure the U.S. airwaves auction in January will succeed by setting a price floor of $1.56 billion, but only if its allowed to alter airwaves it already owns — a move that would make its airwaves far more valuable.
While analysts are not sure whether Dish co-founder and chairman Charlie Ergen's goal is to build a wireless network, find a mobile partner to lease his inventory, or resell the airwaves, any of the three options would mean huge value increases for Dish. Amy Yong and Andrew DeGasperi, New York-based analysts with Macquarie Equities Research, said in a note on October 15 that if Dish were to win its January auction for LightSquared's frequencies while obtaining flexibility from the FCC, Dish's value could rise from $24 to $37 a share — an increase in market capitalization from $5.24 billion to $8.07 billion.
Dish's "backroom deal" with the FCC — as some competitors have referred to it — is likely to put the company in good favor, as the price floor of $1.56 billion will help the FCC to meet its policy goal of ensuring that the LightSquared frequency sale does not fail by having only one bid from Sprint Corp. (NYSE:S) or by receiving only low offers for acquisition. The sale is designed to fund the building of a national network for emergency workers.
NTCH Inc., a wireless carrier under the Clear Talk brand, said that the FCC acted with "unseemly haste" in its decision to have the auction in January, while calling the "backroom deal" with Dish "an extremely bad precedent." NTCH said in a filing that the deal "suggests the commission can be paid off to bend its rules." However, according to an email to Bloomberg from FCC spokesman Justin Cole, the arrangement "advances the significant public interest goals of making more spectrum effectively available for mobile broadband."
Dish's flexibility request, which only refers to frequencies it already owns, could be used for receiving videos and messages after acquiring LightSquared airwaves to carry data from smartphones to towers. According to Fred Campbell, communications program director at Washington-based policy group Competitive Enterprise Institute, switching the airwaves uses from sending to receiving data would increase the spectrum's value by potentially reducing interference in H Block frequencies.
"Investors are just going to give [Ergen] credit for creating more value," Yong said in an interview. "No one really knows what the end game is."
Don't Miss: 10 'Best Picture' Oscar Nominee Predictions.