Is Facebook Turning Its Back on Apple?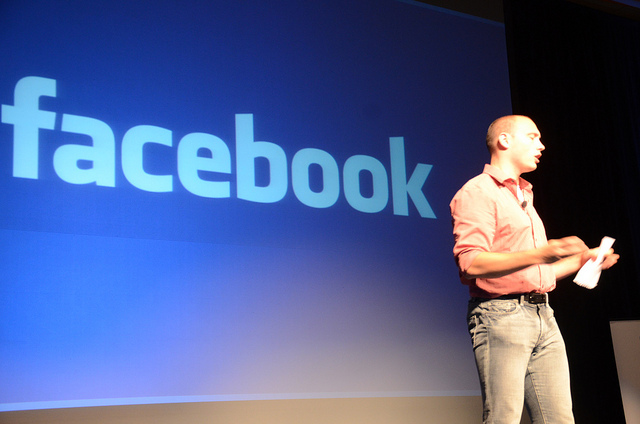 Facebook Home — the social network's latest attempt at transform its application into a true mobile platform, focused on inspiring deeper user engagement — debuted Thursday at an event at the company's headquarters in Menlo Park, California.
With the intention of creating a conduit to deliver what consumers want most from their phone, including ways to be entertainment and to communication, Facebook (NASDAQ:FB) developers created a new home screen for mobile devices that displays its apps and a NewsFeed equivalent. The mobile operating system that the company chose to support its efforts to generate higher revenues from its users was, unsurprisingly, Google's (NASDAQ:GOOG) Android, not Apple's (NASDAQ:AAPL) iOS.
The primary boost for Facebook from this new social network-centric software is that Android has been tweaked to showcase Facebook and its apps on the home screen, hence the name. With Facebook Home, the company is betting that Facebook-centric software will result in more user engagement than its downloadable app, thereby boosting its per-user profits as they will theoretically spend more time in contact with the social network's content feed and its advertisements. The new home screen will launch April 12 with HTC's (HTCKF.PK) latest phone on AT&T's (NYSE:T) network…
With iOS, there is no way that Facebook could have created such a home screen; Apple controls virtually every aspect of its mobile platform, and iOS device users must "jailbreak" their devices in order to make significant alterations to design or functionality. But Android can be tweaked. As Facebook Chief Executive Mark Zuckerberg said Thursday during the event, according to AppleInsider, the reason the Facebook Home experience was possible was because of Android's mutability.
"The great thing about Android is that it's so open," Zuckerberg said shortly after unveiling Home. "Because of Google's commitment to openness, you can have experiences on Android that you can't have anywhere else." The chief executive even seemed to suggest that Facebook Home was built without any Google input at all. "Google's Android is open, so we don't have to work with them," he added.
As for whether any similar Facebook-centric software would appear in any degree on Apple devices in the future, Zuckerburg's answers remained elusive. "We have a great relationship with Apple," Zuckerberg said, according to CNET. "Anything that happens with Apple is going to happen with partnership."
Here's how Apple, Facebook and Google have traded this week:

Don't Miss: Is an iPad 5 On The Way?