Is Intel Ditching Its TV Plans?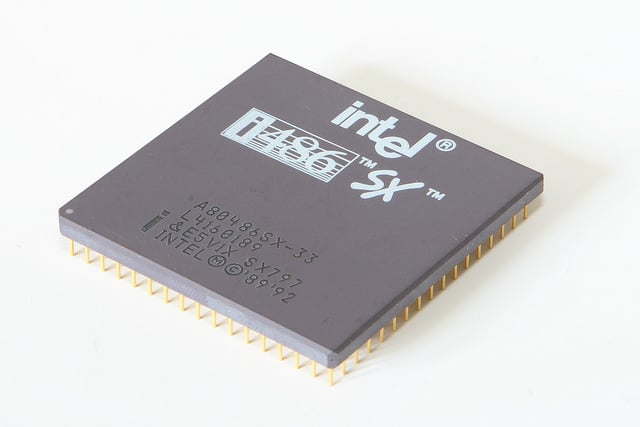 Intel Corp. (NASDAQ:INTC) promised that its pay-TV service to stream content through an advanced set-top box would be launched by the end of this year, but now, the company's plans for the service seem to be falling apart completely. Luckily for Intel, it seems as if there are a few parties interested in buying the project.
Bloomberg reports that Liberty Global (NASDAQ:LBTYA) has expressed interest in buying Intel's project, as it could start the service using Intel's already-existing set-top box and Liberty's content. Sources told Bloomberg that Liberty would plan to use the service in the company's significant cable holdings outside the United States. People familiar with the matter have also said that Verizon Communications (NYSE:VZ), which operates its own pay-TV service, is interested in buying the project.
Pay-TV companies in Europe have been faster to add online content to their services than companies in the U.S., which is why Liberty would likely use Intel's project for its holdings in Europe first. Last month, Netflix Inc. (NASDAQ:NFLX) struck a deal with Virgin Media, providing Virgin customers with Netflix's service as a part of their pay-TV package through Virgin.
Intel announced in February that it planned to start its own pay-TV service using a high-tech set-top box that would provide traditional programming like live TV via the Internet. While it seems as though Intel completed making the box itself, the company has faced significant roadblocks with securing content. In September, reports emerged that Intel was looking for a partner on the project, and now it seems as though Intel could ditch it altogether.
"Key for us is going to be to have the content lined up so that it's a great experience, and then to have the right partners in place so we can scale it fast," Intel CFO Stacy Smith said in an October 15 interview with Bloomberg. "At the end of the day, it's all going to be about getting those subscribers and those viewers."
Intel seems to have underestimated how difficult and how expensive it would be to get networks to give the company access to their content. Instead of focusing on the pay-TV challenge, Intel CEO Brian Krzanich has recently turned the company's efforts toward rapidly developing chips for mobile computing, as that arena that might be a better area of focus for a company without much experience in television.
Follow Jacqueline on Twitter @Jacqui_WSCS
Don't Miss: The Top 6 Regions with the Most High-Tech Startups.