Live Earnings: Facebook Figures Out Mobile, Smashes Expectations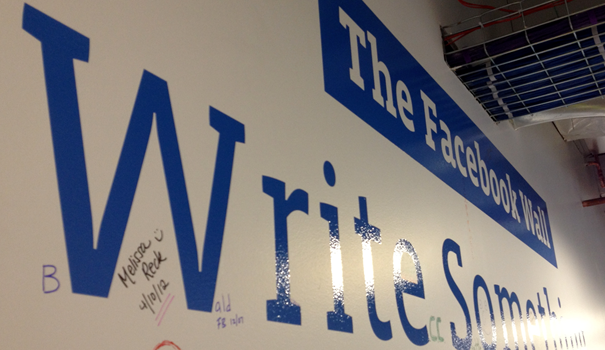 Facebook (NASDAQ:FB) reported second-quarter earnings after the bell on Wednesday that came in way ahead of analyst expectations. Revenue increased 53.1 percent on the year to $1.8 billion, beating the average analyst estimate of $1.62 billion. Adjusted earnings increased 58.3 percent on the year to 19 cents per share, beating the average analyst estimate of 14 cents per share.
Facebook reported that mobile advertising revenue accounted for approximately 41 percent of total advertising revenue for the quarter, up from 30 percent in the previous quarter. Alongside the top- and bottom-line beats, this piece of information helped drive the stock up as much as 19 percent in after-hours trading.
 From the earnings call:
[5:40] Q: Can you help us understand why this mobile growth has been so lumpy?
A: In terms of the progression with mobile, we're really pleased with how well News Feed ads are working. For a new product like this, I don't think we should be so surprised that Q/Q progression is hard to predict.
[5:35] Q: Can you talk about operating expenses? How far do you think you can sustain growth in operating expenses faster than growth in revenues?
A: I think philosophically, the easiest way to answer that is: we're still in the early stages of the process of building Facebook into what we want it to be. We also know that to be the great company we want to be we have to disciplined and focus our spend on the areas that are really important. I can't comment on 2014 yet, we tend to plan in six-month blocks.
[5:30] Q: Can you talk about monetization of Instagram?
A: We're building Instagram to be a business. We're expecting to generate a lot of profit from it, probably from advertising, but right now we're just focused on building it and increasing its footprint. When the right time comes, we'll think about advertising.
Adjusted operating margin increased 1 percentage point on the year to 44 percent. Daily active users increased 27 percent on the year to 699 million, while monthly active users increased 1 percent on the year to 1.15 billion. The company reported that it surpassed 1 million active advertisers in the quarter, with advertising revenue of $1.6 billion accounting for 88 percent of total revenue. Total advertising revenue is up 61 percent on the year.
Here's Facebook's second-quarter investor deck:
Comments from the earnings call:
Q: Can you talk about the growth of the ad sales force across the globe? Particularly outside of the U.S. and the major European markets. Is there a chance that Asia Pacific and the rest of the world can see a sustainable higher shift in ARPU?
A: Yes. We're up to over 40 offices around the world where we have sales teams on the ground. I [Sandburg] was in Japan and Korea speaking with people recently, and remains optimistic.
[5:28] Q: You talked about improved targeting of news feed. Can you share some progress?
A: Targeting is really importance. What makes a good is whether it's relevant to you. The most important work we've done is around custom audiences. The number of marketers using custom audiences in Q2 doubled, but there's room to improve. Targeting relevance is important.
[5:25] Q: Can you help us understand how big mobile app install ads are?
A: They're small, but they're important and they're growing rapidly.
[5:20] We expect news feeds ads to be the major driver in the second half. However, keep in mind that news feed ads picked up in the second half last year, making year-over-year comparisons tighter.
[5:05] Zuckerberg: Soon, we will have more revenue on mobile than on desktop.
— 41 percent of total ad revenue and counting! Zuckerberg indicates that much of future growth, particularly in mobile will be entering emerging markets, and capturing new markets as more people gain access to smartphones and data.
Overall Facebook revenue increased 43.7 percent on the year in the U.S. & Canada, by 45 percent in Europe, by 83 percent in Asia, and 88 percent in the rest of the world. Average revenue per user increased by 25 percent worldwide and by 35 percent in the U.S. and Canada on the year.
[5:15] Sandburg: Mobile represents just 2 percent of global ad spend… We believe that over time, advertisers will increasingly turn to Facebook.