Microsoft Will Reveal Next-Generation Windows Ideas in April 2014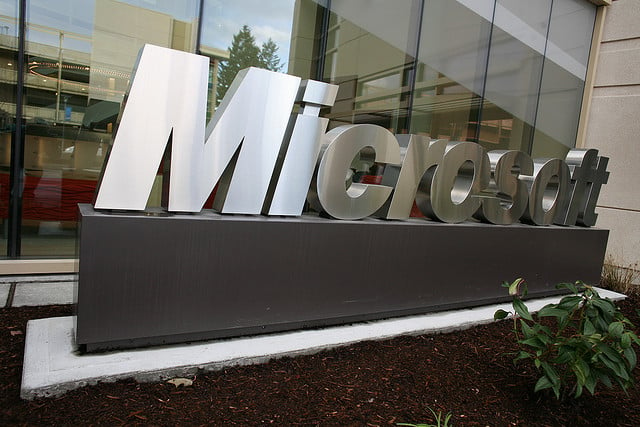 Microsoft (NASDAQ:MSFT) will unveil the plans for its so-called "Threshold" Windows release at the company's upcoming Build developer conference in April, according to sources cited by Windows SuperSite's Paul Thurrott via CNET. According to Thurrott, Microsoft will begin development of the next-generation Windows operating system in April of this year and will have it ready for release around April of 2015. Three preliminary versions of the software are expected to be developed before its final release.
According to Thurrott's sources, the next-generation Windows will likely be called Windows 9 in order to "distance itself from the Windows 8 debacle." The widely criticized Windows 8 operating system featured a tile interface and was intended to be a touch-based and tablet-friendly version of Windows.
However, the unusual operating system was unpopular with users who were already comfortable with Windows 7 and were reluctant to adopt a new style of operating system, especially after the Windows Vista disaster. In this sense, Microsoft's next Windows release could be a watershed moment for the software giant.
According to Thurrott, Windows 9 will include Metro 2.0, the design language and user interface that featured prominently in Windows 8. He also expects that the new Windows will allow users to run Metro-style apps on a desktop and include the traditional Start menu. The updated software will also likely include increased compatibility with the Windows Phone mobile operating system.
As noted by Mary Jo Foley at CNET, the "Threshold" codename covers updates to all three of Microsoft's Windows platforms, including Windows, Xbox One, and Windows Phone. Although Thurrott's report offered few details about any potential updates to Xbox One and Windows Phone, his sources stated that the Build conference "will surprisingly be very much focused on Windows Phone and Xbox."
Amid a steadily declining PC market, Microsoft has struggled to establish a foothold in the mobile device market with its Surface tablets and Windows Phone operating system. According to market research firm Gartner, the U.S. PC market saw a 7.5 percent year-over-year decline in 2013 and the December quarter was the seventh consecutive quarter of declining shipments. However, a new operating system that further merges the desktop OS to Microsoft's tablets and smartphones may help jumpstart the company's overall mobile device sales.
Here's how Microsoft traded on Friday.
Follow Nathanael on Twitter (@ArnoldEtan_WSCS)
More from Wall St. Cheat Sheet: