Qualcomm Could Face Record Fine in China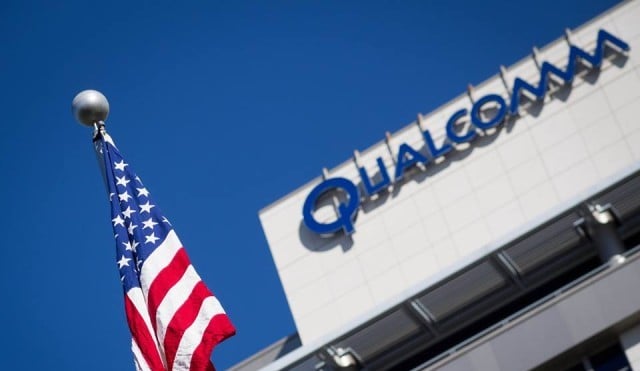 Mobile chip-maker Qualcomm (NASDAQ:QCOM) could be facing a fine of up to $1 billion from Chinese regulators, according to a report from Reuters. It was revealed late last year that Qualcomm was undergoing an antitrust investigation in China, though Qualcomm CEO Paul Jacobs said earlier this month that the company is still unsure why, exactly, China's National Development and Reform Commission had singled them out.
In an interview at the Consumer Electronics Show, Jacobs said that, "We really don't know yet," regarding China's reasoning behind the investigation, which was launched in November. Qualcomm said it's unaware of any antitrust violations by its Chinese operations, but Jacobs speculated a little about what the possible reasons for the investigation could be. "We're good with the operators because we help the operators out a lot," Jacobs said to Reuters at the time. "China has a couple of chipset manufacturers that just got bought by a government university so there are all sorts of dynamics going on."
He added that, "I wouldn't single out any particular company at this point, but we definitely have friends and we definitely have companies that we know are more antagonistic."
That $1 billion would be a record sum for a Chinese antitrust fine. That sum could be decreased depending on Qualcomm's willingness to cooperate with the agency. "While the [fine] money may be very attractive to the NDRC, they would also be happy if Qualcomm were to make all sorts of commitments regarding its technology and the licensing of the technology," said Yee Wah Chin, a New York-based antitrust expert at law firm Ingram, Yuzek, Gainen, Carroll, and Bertolotti to Reuters.
Qualcomm may find it worthwhile to make such commitments to the Chinese government. China has recently unveiled its first 4G network, which will make mobile computing even faster for consumers in the world's largest smartphone market. Qualcomm stands to be the dominant force in chip-licensing for the 4G network.
According to Chinese anti-monopoly law, Qualcomm could be fined between 1 and 10 percent of its revenue in the country for the past year. During the fiscal year that ended in September, Qualcomm made $12.3 billion in China, which is over half the company's total revenue, Reuters said.
Qualcomm posted impressive quarterly results on Wednesday. The company beat estimates, which had been on the cautious side due to a projected slowdown in smartphone growth. Profit and sales both came in ahead of consensus, and revenue was up 10 percent year-over-year to $6.62 billion for the quarter. Qualcomm also raised its forecast for the year, projecting that revenue from emerging markets will grow 20 percent and revenue in developed markets will grow 6 percent.
A report from Bloomberg pointed out that Qualcomm is making up for slowing demand from companies like Apple (NASDAQ:AAPL) and Samsung (SSNLF.PK) through gains from Chinese low-cost smartphone makers like Lenovo (LNVGY.PK) and Huawei. An interruption to its business in China should be more than enough to concern Qualcomm. "We intend to continue cooperating fully with the NDRC," Qualcomm spokesperson Christine Trimble said when Reuters asked about the probe.
More From Wall St. Cheat Sheet:
Follow Jacqueline on Twitter @Jacqui_WSCS