Revealed: Nokia's New Verizon Lumia Caught on Tape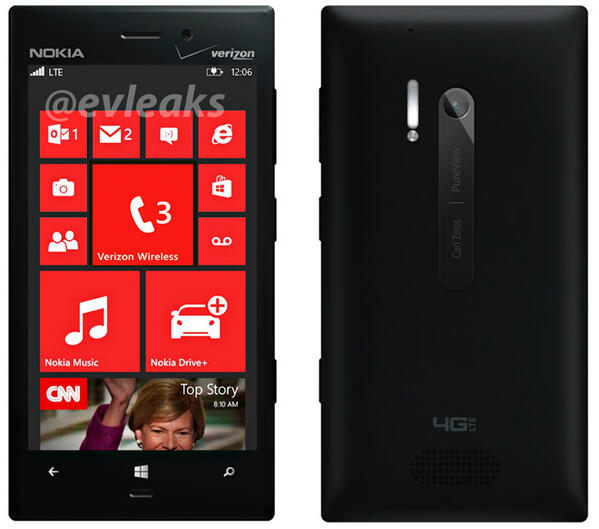 The wait for Verizon Wireless (NYSE:VZ) users should be over soon. They will soon have another Microsoft (NASDAQ:MSFT) Windows Phone 8 to covet. The phone appeared in both the FCC and Verizon systems, and a well-known leaker has come up with another image of the Nokia (NYSE:NOK) Lumia 928, which has been nicknamed the Laser.
There is not a lot of information that can be gotten from the image of the phone, but it does seem to have gotten rid of the rounded edges and flat top that its predecessor the Lumia 920 had.
From the new photos that have been leaked, it seems like the phone is going to miss one of the most interesting features that it appeared it was going to have, according to Verge. It was supposed to have an aluminum chassis, but it appears that the phone will have a more traditional polycarbonate case after all. Most of the internal, including the 1 GB of RAM, 32 GB of internal storage, and 1.5GHz dual-core Qualcomm (QCOMM) MSM8960 processor, are the same as what was in the Lumia 920.
From figures reported by Kantar Worldpanel, Windows Phone has managed to pull away from Blackberry with regard to the OS market share. Phones such as the Lumia 928 will help Microsoft's (NASDAQ:MSFT) attempts to increase its market share.
Windows' third place position is not completely secure though because Blackberry (NASDAQ:BBRY) has posted some good quarterly financial figures recently. Additionally, Blackberry may soon release a low-cost phone with a QWERTY keyboard, so stiff competition between the companies still continues.
Thus, Verizon Wireless subscribers should keep their eyes open for the Lumia 928. However, Tech Crunch points out that the Lumia 928 is what the Lumia 920 probably should have been in the first place.
Don't Miss: Motorola Unlocks Apple's Slide Patent.