Sandberg: Facebook's Focus is Mobile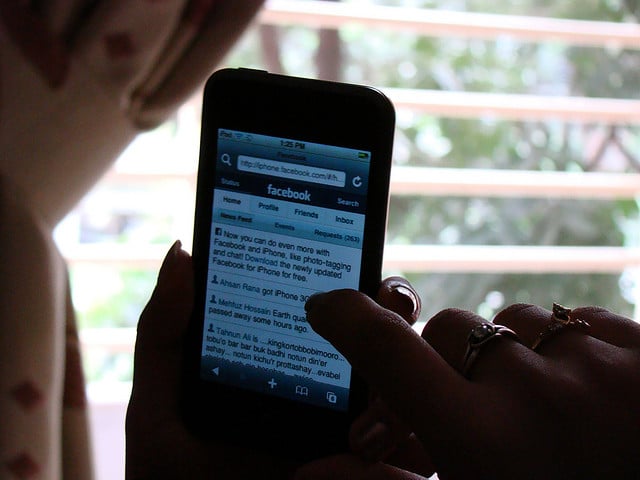 Executives at Facebook (NASDAQ:FB) are increasingly claiming mobile as the company's "top priority," dismissing speculation that the social network was focusing on creating its own devices or building an advertising network.
Speaking in Racho Palos Verdes, California, at the D11 conference on Wednesday, Sheryl Sandberg, Facebook's chief operating officer, fielded questions on stage as she explained her workforce's focus. And for Facebook, that focus has become mobile. According to Market Watch, Sandberg said: "Mobile is the top goal right now. Every product team is focused on mobile," compared to only a few years earlier when the social media platform was only developed for the desktop.
In order for Facebook's 5,000 employees to sufficiently serve its more than 1 billion users, Facebook must practice "ruthless prioritization," choosing to forego certain worthy ambitions in order to remain efficient, she said.
There's a reason mobile monopolizes most of Facebook's energy. The company's mobile ad revenues posted a significant growth the first quarter, and it is all thanks to users' news feeds that are now accessible via smartphones and tablets. Rather than increase the number of ads that influx users' news feeds, Facebook is assessing how it can make its ads more relevant and applicable to each user, increasing their effectiveness. Sandberg contends: "The growth you'll see from us on mobile is less about inserting more ads and more about inserting better ads."
When asked about Facebook Home, the mobile phone app that "effectively replaces the home screen in certain Android smartphones," Sandberg illustrated the application as "the first iteration" in revamping the mobile phone to focus on its person.
According to All Things D, she admitted that the app was hit or miss. Those who like it, really like it. Those who don't… don't. However, she explained that the company had designed the technology for the long haul. "I think it will be a long road," she admitted, but added: "[the smartphone is] an incredibly powerful device and social device. We believe that the phone will get reorganized around people."
Don't Miss: Has Facebook Given Up on Waze?