Should Apple Buy This Map App Before Facebook Does?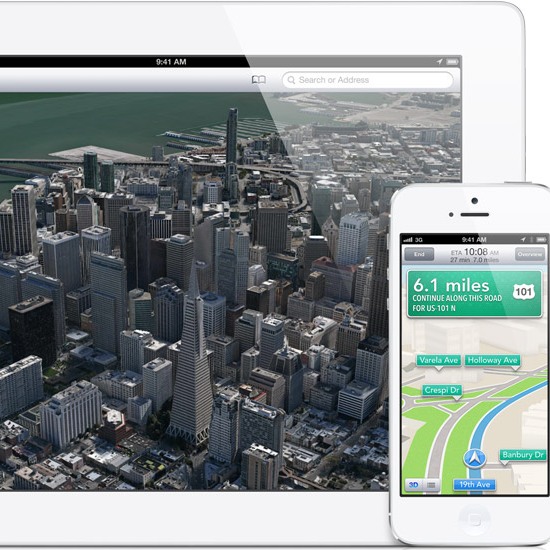 Is Apple (NASDAQ:AAPL) missing a lucrative opportunity by not going after the map app company Waze? Earlier this year there were multiple rumors about Apple's supposed interest in the Israel-based map app company. Many observers assumed the Cupertino-based company would purchase Waze as a quick-fix solution for its own ailing Apple Maps application. However, these rumors soon fell apart after Apple failed to make any definitive moves on the map start-up company.
Now similar rumors are swirling about a possible $1 billion acquisition of Waze by Facebook (NASDAQ:FB). Facebook has been trying to increase its mobile presence in response to the changing habits of its users. Many of Facebook's users are beginning to use a smartphone as their primary device to access websites. Waze's GPS map app, which features turn-by-turn navigation and crowd-sourced map data, is the perfect complement to Facebook's mobile aspirations.
Despite rumors of Facebook's imminent purchase of Waze, there's no question that Apple, with its enormous cash hoard, could still easily outbid Facebook for the map app company. The real question is whether or not it actually benefits the iPhone maker to acquire Waze.
After all, Waze derives most of its crowd-sourced traffic updates through Google's (NASDAQ:GOOG) Android operating system. If Apple acquired Waze, it would either have to maintain its OS rival in the map app or risk losing the user base by eliminating Android support.
It's also not clear how easily Apple would be able to integrate Waze's mapping protocols into the existing Apple Maps. If the $1 billion Waze price tag is accurate, Apple may be better off investing this money into improving its own current mapping strategy rather than building an entirely new system.
Unlike Facebook, Apple is also not in dire need of an increased mobile presence. Apple already has a high-value and loyal mobile user base rooted in its premium content ecosystem. So what exactly is Apple missing out on by letting Waze go to Facebook? Not much of anything it seems.
Apple shares closed down 0.83 percent at $452.97 on Friday after shedding $3.80 from its price at the opening bell. Here's how Apple has traded so far over the past week.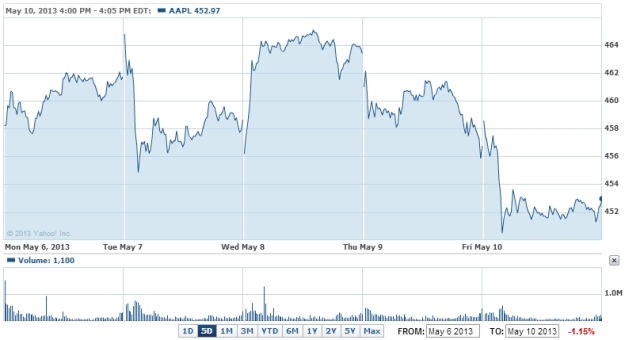 Don't Miss: Apple Is Getting Swamped in These Smart Mobile Stats.