T-Mobile and Verizon Talk Airwaves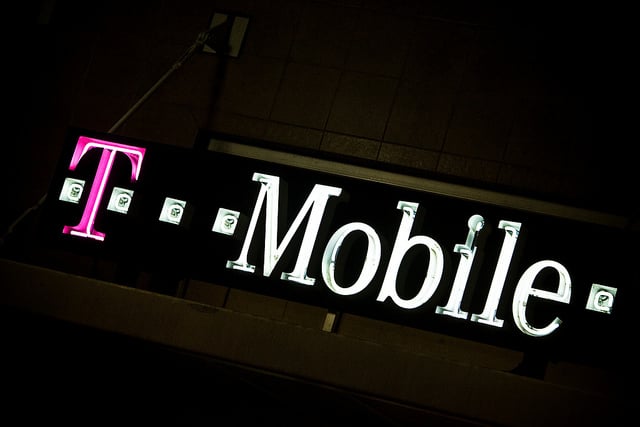 Verizon Wireless (NYSE:VZ) and T-Mobile US Inc. (NYSE:TMUS) are in the final stages of a deal that will send unused airwaves from Verizon to T-Mobile in exchange for cash and spectrum.
A source close to the matter tells Bloomberg that the deal is likely to be announced early next week following the finalizing of details. The sale concerns the 700-megahertz spectrum which will provide T-Mobile with frequencies able to cover an additional 150 million consumers.
But the airwaves won't come cheap for T-Mobile, which is currently the fourth largest U.S. wireless provider. According to Bloomberg, the airwaves could fetch as much as $3 billion for Verizon, which acquired them in a 2008 government auction for about $2.6 billion as part of a group labeled as the A-block. Verizon is currently the largest U.S. wireless provider, with upwards of 118 million subscribers.
While the deal still needs to be approved by the Federal Communications Commission, there haven't been any reports that the FCC would nix the deal. The agreement would give T-Mobile a collection of low-band frequencies that T-Mobile Chief Operating Officer Jim Alling has previously noted is a missing aspect of the company's network coverage. In exchange, Verizon will be able to use T-Mobile's AWS airwaves, which make it possible to relieve congestion in cities like New York.

According to Bloomberg, T-Mobile had raised around $4 billion last month in order to shop for spectrum licenses and increase network capacity. As smartphones become increasingly popular, airwaves have become an essential aspect of growing networks, spurring a war of claims on spectrum between mobile providers. The low-band spectrum T-Mobile would receive in the deal makes it possible for signals to carry further through buildings and to send coverage deeper into a congested cities. There is a drawback to the A-block, low-band spectrum: they have interference from television broadcasts on channel 51 in some areas.
According to Roger Entner, an analyst with Recon Analytics, Verizon never used the A-block spectrum because it decided to build the network using alternative frequencies. "Verizon doesn't own enough geographic coverage to make the A block worthwhile," Entner told Bloomberg.
Don't Miss: More Bad News From Cisco.