T-Mobile Cashes in on Personal Finance With 'Mobile Money'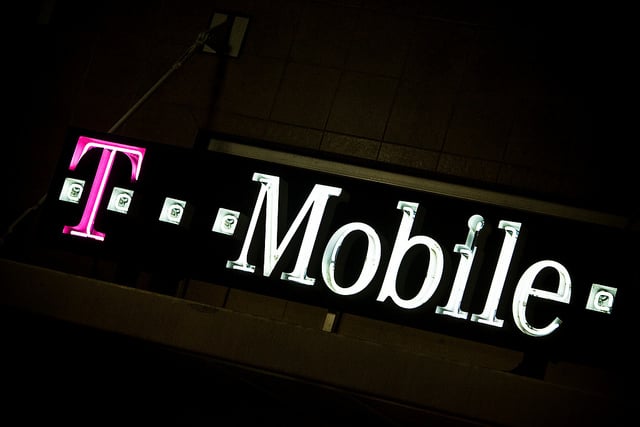 T-Mobile (NYSE:TMUS) made a big announcement Wednesday as it released a press report that unabashedly blasted consumers' banks and offered a different solution. Titled "T-Mobile Frees Consumers From Outrageous Check Cashing Fees With Innovative New Smartphone Solution," T-Mobile's news release alerted customers that the company is expanding its un-carrier consumer movement to personal finance, "transforming smartphones into personal money managers that can free people from excessive fees they often pay to use their own money."
The new phase will be called Mobile Money, and it will allow consumers to manage their money on their smartphones via a money management app designed for use with a re-loadable T-Mobile Visa Prepaid Card. The program will offer many reduced fees or $0 cost services for registered T-Mobile wireless customers. T-Mobile expects Mobile Money to be an attractive option for consumers because it allows them to avoid expensive check cashing and overdraft fees, and according to Bankrate's 2013 Checking Survey, ATM, overdraft, and monthly maintenance fees all hit record highs last year.
Thus, as the American wireless network operator continues to working to resurrect success in the carrier business, it is clear that it is also vying to appeal to its customers vulnerable to bank fees. T-Mobile CEO John Legere explains that, "We've already transformed how Americans use and pay for phones, tablets, and wireless service; why stop there? Millions of Americans pay outrageous fees to check cashers, payday lenders, and other predatory businesses — just for the right to use their own money. Mobile Money shifts the balance of power for T-Mobile customers and keeps more money in their pockets."
Mobile Money is unique in that it promises no charge for activation, monthly maintenance, in-network ATM withdrawals, replacing lost or stolen cards, or overdraft fees. At a time when the world is going more electronic, this may be the next move to eliminate one more step in the mobile payment process, and it is clear that T-Mobile is on its game.
T-Mobile says that Mobile Money lets customers do everything they would with traditional checking accounts, including direct depositing paychecks, depositing checks from smartphone cameras, making retail purchases, paying bills, and withdrawing cash from more than 42,000 in-network ATMs nationwide with no ATM fees. T-Mobile's move into the financial sector might seem out of left field, but the company maintains that it now has expertise in the division thanks to its experience in financing smartphone purchases.
T-Mobile also wants to appeal to those roughly 68 million U.S. adults who do not have traditional accounts and have to rely on alternative financial services, and Mobile Money helps it do just that. The company announced in its report that customers could register for personalized T-Mobile Visa Prepaid Cards starting Wednesday, and cards will also be available in participating T-Mobile retail locations.
More From Wall St. Cheat Sheet: