T-Mobile's John Legere Is in the BlackBerry Doghouse — But Why?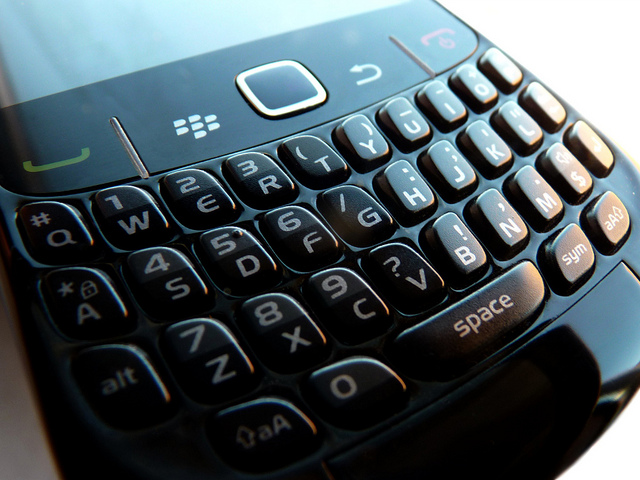 T-Mobile's (NYSE:TMUS) CEO John Legere is undeniably the new cool dude on campus, but he might have just lost a friend in BlackBerry (NASDAQ:BBRY) chief John Chen. T-Mobile, the fourth-largest U.S. wireless carrier, has made significant news this year thanks to the company's new and innovative offers to its customers, but concerning one of its latest promotions, BlackBerry is not happy about it.
According to Bloomberg, Chen chided T-Mobile in a blog post after he learned that the carrier is encouraging users of BlackBerry devices to switch to Apple's (NASDAQ:AAPL) iPhone. In an ad posted to the website crackberry.com, T-Mobile promoted the iPhone 5S as a smartphone that customers could get for $0 down with the promise, "Switch to iPhone 5S and get powerful communications and productivity apps — with the ease of use that Apple is known for."
Unsurprisingly, Chen wasn't happy with T-Mobile's advertising and followed up the ad with an acerbic blog post. "As we were never told of their plans in advance, I can only guess that T-Mobile thought its 'great offer for BlackBerry customers' would be well-received. T-Mobile could not have been more wrong."
It was a loaded moment for all parties involved, as Chen has been working diligently to get BlackBerry back on its feet, trusting that its carrier T-Mobile could help, while T-Mobile was caught cheating on Chen. It was especially significant that T-Mobile was toting Apple phones over BlackBerry devices, because the Canadian company has long been trying to offset losses it suffered from Apple's increasing popularity, and thus, T-Mobile got Chen effectively where it really hurt.
And is now often the case, other BlackBerry loyalists besides Chen took to social media to express their anger and frustration with T-Mobile. Many evidently were not swayed by the carrier's appealing promotion, but rather proved their loyalty to BlackBerry by openly calling out T-Mobile's Legere, and goading him to make amends. The chief executive is typically calm, cool, and collected on Twitter (NYSE:TWTR), often tweeting snarky remarks at rival AT&T (NYSE:T) and earning more than one retweet, but even Legere was apologetic after several Twitter attacks, and he assured BlackBerry customers that he heard them "loud and clear."
BlackBerry users, I'm hearing you loud and clear. Let me work with the team and get back with you.

— John Legere (@JohnLegere) February 16, 2014
According to Bloomberg, Chen didn't mention Legere's name directly in his letter, but his direction of blame still wasn't lost on anyone. It doesn't look like BlackBerry will severe its relationship with T-Mobile, considering the chief executive said in his blog post, "I hope we can find a way forward that allows us to serve our shared customers once again." However, it is now clear that although BlackBerry is down, it is certainly not out, and it will punish anyone who tries to make it seem that way.
More From Wall St. Cheat Sheet: