Tesla's Not Getting Left Behind in the Smart Car Movement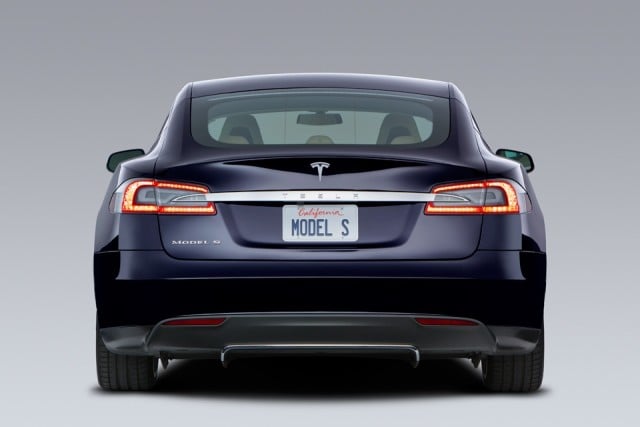 Tesla Motors (NASDAQ:TSLA), the California-based maker of luxury electric vehicles, is seen as a company at the cutting edge of automobile technology, so it comes as no surprise that it's making a significant investment in connected car tech by teaming up with AT&T Inc. (NYSE:T)
Connected car technology allows for vehicles to access the Internet through a cellular connection. CNET reports that the AT&T partnership will put a modem and SIM card in Tesla's vehicles to provide data on vehicle performance while also allowing passengers to surf the Web, watch videos, and receive traffic information or directions.
AT&T has cut similar deals with General Motors (NYSE:GM) and Nissan (NSANY.PK), as the telco is under pressure to find ways to expand as the wireless phone market becomes more heavily saturated. Automakers are also highly interested in the technology — the ability to use the Internet while driving or to connect a smartphone with a car is appealing to consumers.
Over the summer, AT&T announced that it is teaming up with Nissan and Sirius XM (NASDAQ:SIRI) to provide connected car services to Nissan's North American vehicles. That deal will involve using Sirius's telematics system in combination with AT&T's mobile data.
"Your future car is going to be a smartphone with four wheels, with powerful capabilities specifically built for a safe and enhanced customer experience," said Glenn Lurie, president of AT&T Emerging Enterprises and Partnerships Organization, in the joint statement announcing the Nissan-Sirius deal. "By adding fast, reliable and built-in mobile internet for SiriusXM's forthcoming in-car experience, we are powering a connected experience inside Nissan automobiles for both drivers and passengers."
At the beginning of the year, AT&T made a similar deal with General Motors, utilizing GM's OnStar function to provide a Wi-Fi hotspot in the automaker's 2015 fleet. AT&T stole that deal away from rival Verizon Communications (NYSE:VZ), which provided connections for OnStar in the past.
A cutting-edge company like Tesla wouldn't allow itself to be left out of the smart car movement. Tesla's choice to follow Nissan and General Motors in partnering with AT&T suggests that the wireless carrier is successfully building a reputation as the go-to company for connected car services, which provides the telco with a key avenue for growth outside mobile phone service.
Follow Jacqueline on Twitter @Jacqui_WSCS
Don't Miss: Tesla Takes the Green-Car Credit Sales Crown.