This Acquisition Could Help PayPal Crush the Competition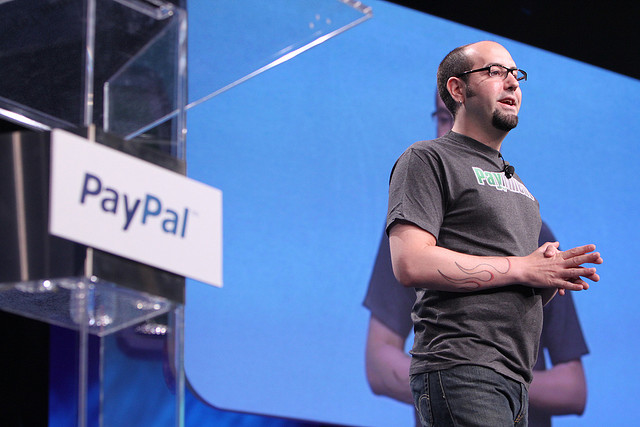 EBay Inc.'s (NASDAQ:EBAY) PayPal is reportedly moving closer to acquiring mobile payments startup Braintree Payment Solutions, The Wall Street Journal reports.
People familiar with the matter cautioned the Journal that the talks could break down, but Braintree's transaction fees and valuable mobile data would help PayPal maintain its leadership the mobile payments sphere with an already incredibly successful company. Merchants can set up mobile payments through Braintree for a 2.9 percent commission and a 30 cent transaction fee, and Braintree makes it easy for merchant's customers to pay via mobile device.
The site processes over $10 billion annually, a figure that will continue growing as consumers switch to mobile devices for their online shopping needs. According to research from Gartner cited by the Journal, mobile payments will grow 31 percent to $235.4 billion this year, and that figure is expected to triple by 2017.
Companies like Braintree make it easier to make purchases via mobile, where consumers have shown less patience with typing in credit card information than on computers due to the smaller screens of mobile devices and the fact that people are often on the go while using them.
Also of particular value, the Journal reports, is Braintree's Venmo service, which allows consumers to pay each other without fees through their smartphones or tablets. Braintree bought Venmo for $26.2 million last year.
The Braintree acquisition could help the EBay unit contend with growing competition from other companies looking to get in on the mobile payments game. Google (NASDAQ:GOOG) has been developing a digital wallet system, and the company has the advantage of Android, the most popular mobile operating system in the world, which automatically gives it access to the majority of smartphone users. Facebook (NASDAQ:FB) also announced last month that it was launching a PayPal-competing service that will allow users to make purchases online through their Facebook accounts.
One advantage EBay's PayPal has over Google, Facebook, and others looking to capitalize on the growing mobile payments sphere is that people already trust the service with their personal information. An acquisition of Braintree would only cement PayPal's domination of online-based payments.
Follow Jacqueline on Twitter @Jacqui_WSCS
Don't Miss: Ellison Talks Up Oracle's New Products.