This Privacy Concern Could Ruin AT&T's European Plans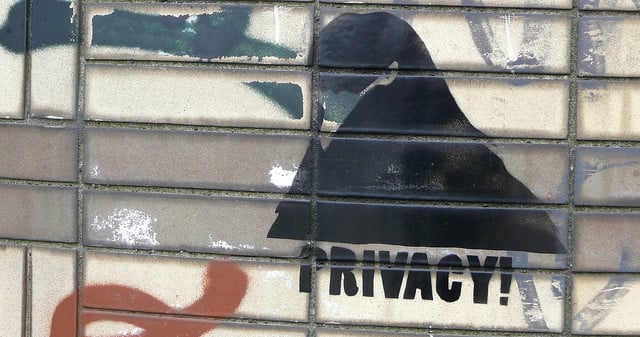 According to a new report from the New York Times, the Central Intelligence Agency has been paying AT&T (NYSE:T) for years to provide it with call data on suspected terrorists and their correspondents, data that AT&T has willingly provided.
Government officials who spoke to the Times said that the CIA pays AT&T $10 million a year to use the company's data base of phone records, including international calls made by Americans and calls made by non-AT&T customers while roaming on AT&T's network. While the CIA is technically prohibited from spying on Americans, and the majority of the AT&T call data it's interested in involves foreign-to-foreign calls, the company can refer 'masked' American numbers to the Federal Bureau of Investigation, which can ask AT&T for the complete phone number of an American customer, the officials said.
This information adds yet another layer to the National Security Agency scandal that occurred earlier this summer when former NSA employee Edward Snowden leaked information on the NSA's practices that caused an international public uproar over privacy violations and the government's close ties with tech companies. The companies involved in that scandal say they were required by law to give the NSA personal information on their users and customers, but now it's apparent that some companies give the government information willingly.
The U.S. tech industry stands to lose billions on the NSA scandal, mostly from foreign customers who are defecting to European and Asian-based data centers and cloud computing services on the concern that any tech company with physical ties to the U.S. is forced to provide the NSA with data. For example, the German government has called for a complete boycott of U.S. tech companies or any services that go through American servers.
Now, it looks like American wireless networks are suspect as well. The Times pointed out that AT&T has a long history of working with the U.S. government on matters including tracking drug dealers, a warrantless surveillance program initiated by the Bush administration, and an FBI program that placed employees of the phone company in charge of quickly analyzing phone records.
Based on Europe's outraged response to the NSA scandal, as European businesses and citizens were having their private information collected and monitored by the U.S. government, this story may not bode well for AT&T's planned acquisition of the Vodafone's (NASDAQ:VOD) European holdings that will be left after Vodafone sells its 45 percent stake in Verizon Wireless to Verizon Communications (NYSE:VZ). Such close ties to the U.S. government and an apparent willingness to provide government organizations with its call data could cause European regulators to stop AT&T's acquisition of Vodafone. An AT&T spokesman declined to give the Times a comment on the matter, saying, "We value our customers' privacy and work hard to protect it by ensuring compliance with the law in all respects. We do not comment on questions concerning national security."
Follow Jacqueline on Twitter @Jacqui_WSCS
Don't Miss: Intel Is Interested in the 'Internet of Things'.