Verizon Not Getting Hurt by Rivals' Tricks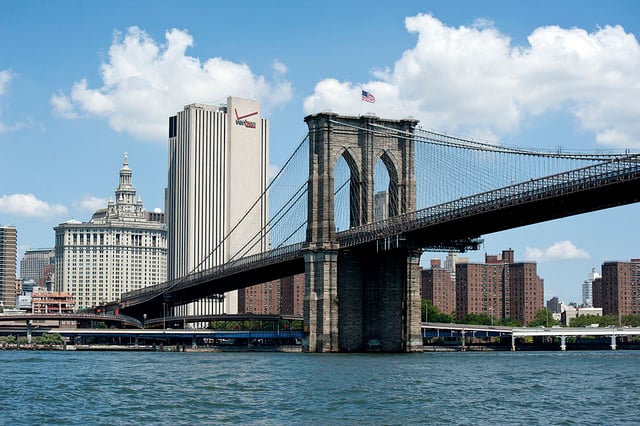 Verizon Communications (NYSE:VZ) reported earnings on Tuesday morning that beat analyst expectations and showed strong customer growth despite increased competition from rivals like T-Mobile US (NYSE:TMUS).
The New York-based wireless company reported adjusted earnings of 77 cents per share, topping expectations of 74 cents and growing 20.3 percent from the 64 cents reported in the third quarter of 2012. Verizon reported revenue of $30.3 billion, showing a 4.4 percent year-over-year growth. The company posted profits of $2.23 billion for the quarter and added 1.1 million new wireless connections.
Verizon also showed strong growth in its 4G LTE network, which it calls the largest and most reliable in the country. Device activations on its 4G LTE network were 6.8 million for the quarter, bringing the total to 36 million. Overall, Verizon's 4G LTE network is now available to more than 303 million people in 500 different markets across the U.S., according to the company.
Verizon's broadband service, FiOS, showed a growth in revenue of 13.4 percent year-over-year, with the service accounting for 72 percent of total consumer revenue. FiOS Internet subscribers grew 173,000 to reach 5.9 million, and video subscribers grew 135,000 to reach 5.2 million during the quarter.
"These strong third-quarter results reflect Verizon's long-term investment in reliable, high-quality networks to deliver value to customers. Our unwavering focus on wireless, FiOS and strategic enterprise services has produced consistent performance, and we've delivered double-digit earnings growth in six of the past seven quarters. Verizon's strategic networks form a powerful distribution platform for future growth and innovation," said Lowell McAdam, Verizon's chairman and CEO.
Verizon was able to report strong results despite increased competition from its rivals. T-Mobile has been ramping up efforts to market itself as the so-called "uncarrier," introducing new initiatives like cheaper international data and a widely copied device upgrade plan. A majority stake of Sprint (NYSE:S) was recently acquired by Japanese telecom giant SoftBank (SFTBY.PK), which plans to dump cash into making Sprint a better competitor against Verizon and AT&T (NYSE:T).
On the horizon for Verizon is a $130 billion deal to acquire British carrier Vodafone's (NASDAQ:VOD) 45 percent stake in Verizon Wireless. That deal is expected to close in the first quarter of 2014 and will give Verizon complete control over the nation's largest 4G LTE network.
Follow Jacqueline on Twitter @Jacqui_WSCS
Don't Miss: Samsung Loses to Apple, Again.