Verizon Unveils 'AllSet' Plans: Lower Data Allowances, Lower Prices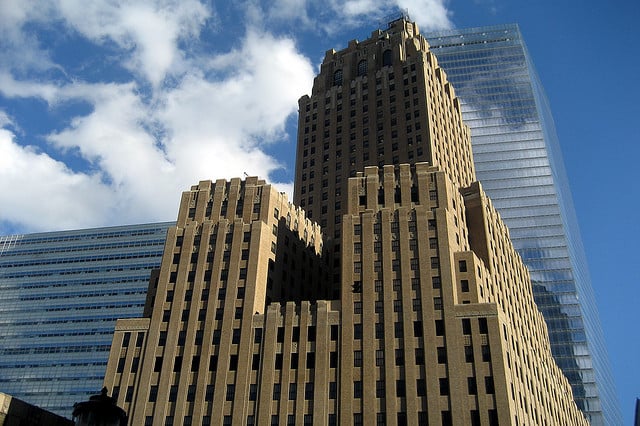 Verizon Wireless (NYSE:VZ) has some new plans on its hands. Fierce Wireless reported Monday that the carrier has reworked its pricing structure for its prepaid plans amid increasing competition from rivals like AT&T (NYSE:T), T-Mobile (NYSE:TMUS), and Sprint (NYSE:S). Verizon's new plans offer more appealing prices, but it also cuts the amount of data available to consumers. Its new name is "More Everything," a spin-off from the forenamed "Share Everything."
According to Fierce Wireless, Verizon's new prepaid plans, "AllSet," start at $25 per month for feature phones, a price lower than the cheapest prepaid smartphone plan that starts at $45 per month for unlimited voice and texting and 500 MB of data. Verizon's plan mirrors those promises except it only offers 500 voice minutes; 500 MB of data could dissuade users from investing in "AllSet" because that usage guarantee is much more modest than other plans' figures. However, Verizon has recognized this potential problem and offers a feature that allows customers to add more data on their smartphones via "Bridge Data," offering them the opportunity to increase their data allowances as many times as they want, and whenever they want.
Fierce Wireless reports that any unused data in a monthly cycle will roll over the next cycle, and users can decide between a Bridge Data addition that costs $5 for 500 MB with a 30-day expiration, 1 GB for $10 with a 90-day expiration, or 3 GB for $20 with a 90-day expiration. For a limited time only, Verizon customers can also double their monthly data to 1 GB by enrolling in its Auto Pay billing system. In addition, bundled into the new plan launch, customers who choose $45 AllSet plans for feature phones or smartphones will receive 1,000 minutes a month for international long distance calling to Canada and Mexico.
It's interesting to see Verizon reshuffle its prepaid pricing plan so quickly after it only last overhauled its structuring in May 2013, but it is clear that the New York, New York-based company is feeling the pressure in the evolving carrier industry to offer the lowest prices, even if its data plans don't match up as favorably next to its competitors. Fierce Markets reports that last May, the lowest price Verizon could offer its customers was unlimited voice and texting and 2 GB of data for $60 a month, and now, its latest plan offers a deal at almost half that cost ($35). In addition to its $60/month plan, Verizon also marketed a $70/month plan in May 2013 that allowed prepaid customers to get unlimited voice and texting and 4 GB of data, a program that also was well-received by Verizon consumers.
Verizon has long enjoyed significant success in the carrier industry, but the revived spirit of T-Mobile (via CEO John Legere) and the new acquisitions of AT&T could be giving the company a run for its money, provoking new and improved plans. As highlighted by Fierce Markets, AT&T is nearing the end of its deal to acquire regional prepared carrier Leap Wireless (NASDAQ:LEAP) and the company plans to use that brand "to be very assertive and very aggressive to push smartphone penetration in the no-contract space and to be aggressive as it relates to pricing," according to AT&T CEO Randall Stephenson.
Verizon's new pricing plan is also significant because it puts an emphasis on its postpaid More Everything shared plans, which offer a cut in data, rather than focusing all of its attention on the prepaid market, as it has done in the past. It is clear that the carrier is weighing the possibility of consumers caring more about upfront prices, more than data usage guarantees, but it will still be interesting to see if users respond positively.
More From Wall St. Cheat Sheet: