Verizon's Dividends Shine: So Why Are Investors Worried?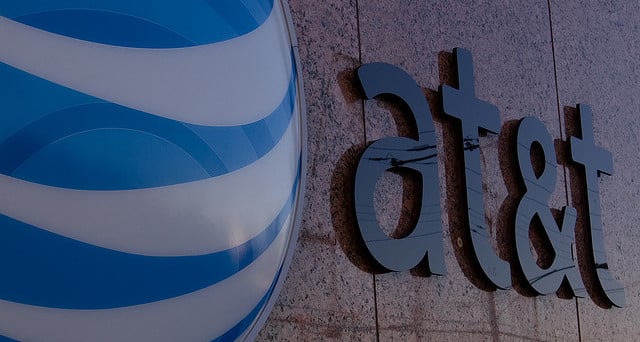 AT&T (NYSE:T) has a lot of hungry eyes pointed its way recently, especially after a good dividends this year, sitting pretty at 5.1 percent. The company's shares are at $35, up 5 percent this year, according to a company release. "Like some other established industrial stocks, AT&T is a darling of the bond market, but when you shift to the stock market, people don't want to give it the time of day," said Co-Manager of the Columbia Flexible Capital Income fund, David King, according to the Wall Street Journal.
The main hesitations that investors have are in regards to competition in the U.S. wireless market — especially with Verizon (NYSE:VZ), T-Mobile (NYSE:TMUS), and Sprint (NYSE:S) — and regarding the purchase of a European telecom company — Vodafone (NASDAQ:VOD). While Sprint and T-Mobile are less of a concern than Verizon, they do funnel off consumers that the company would otherwise be assured of. Verizon on the other hand, likely the best wireless company in the U.S. according to the Wall Street Journal, is the bigger competition.
AT&T has a new 4G data service meant to aid it in the fight for consumers with Verizon — an important focus considering that over half of its revenue comes from wireless services. As for the purchase of Vodafone, the acquisition would be priced at over $100 billion, and couldn't happen until Vodafone sold its 45 percent stake in Verizon Wireless for $130 billion.
"Generally speaking I'm not comfortable at all with them [AT&T] doing anything in Europe. We have stayed away from a fair amount of the European telecom names because of a discomfort with, among other things, regulation and competition," said Mike Wetherington, an analyst with Barrow, Hanley, Mewhinney & Strauss, according to Reuters.
Still, Chief Executive Randall Stephenson seems hopeful of Europe's potential, and was quoted earlier this month as saying upgrading wireless service networks in the region was a "huge opportunity for somebody." The only question will be whether or not that opportunity will actually be snapped up by AT&T. According to the Wall Street Journal, Stephenson also noted that the company's dividend is also a "sacred matter for us."
Investing Insights: Is Amazon a Buy At All Time Highs?