What Could Facebook's New Apps Look Like?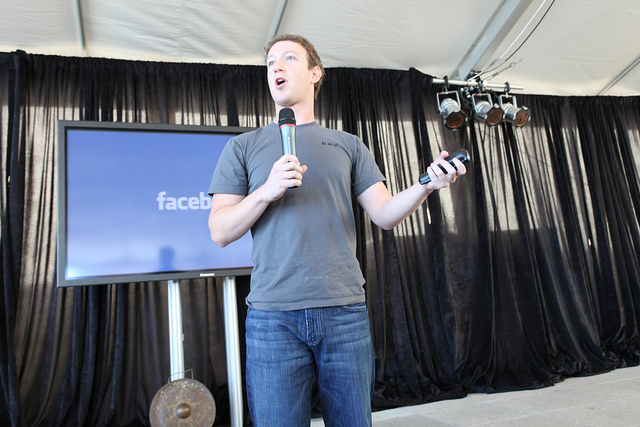 Facebook (NASDAQ:FB) seems to be following through on CEO Mark Zuckerberg's promise that the world's largest social media site will focus on mobile by creating a slew of standalone apps rather than trying to fit all of Facebook's mobile functions inside the main Facebook app. "We also have a few separate apps that are widely used, such as Instagram and Messenger, our standalone messaging app," he said after the company's third-quarter earnings call, per The Verge. "In the future, we expect to develop more of these services to help people share."
Standalone Facebook apps like Instagram and Messenger have been highly successful, as users clearly prefer apps that perform a singular function and do it well rather than apps that try to pack too much into one space. Zuckerberg has gotten the message, and is trying to make sure the site keeps creating more apps that its users will find useful to continue with his vision of users turning to Facebook for everything in our digital lives.
Now, according to various reports, it appears as though Facebook is getting very close to introducing a Flipboard-style news app that will provide users with news stories and current events and allow them to discuss the articles with their Facebook friends. Earlier this week, Facebook announced that it had acquired sister link-sharing services Branch and Potluck, and the teams that worked on those apps would become a part of Facebook's new "Conversations" team. Meanwhile, Re/code reported on Tuesday that Facebook will unveil its rumored "Paper" app yet again, after a series of false starts with the news reading app last year. Re/code reports that the social network has been working with the team behind the News Feed for years to roll out a product that would act as an aggregator of relevant media content and provide a mix of news stories along with status updates.
But, according to The Verge, the real money and success for Facebook will lie in separating news content from status updates from friends, so that users can choose to read one or the other. A "Paper" app could be more useful by functioning as a way to separate those two very different types of content.
"Conversations" could be combined with "Paper" to give Facebook users a way to discuss current events amongst themselves outside of the regular Facebook News Feed. One big advantage for such an app would be the ability to foster real-time conversation about breaking news, which is a goldmine for advertising. Advertisers would pay more for prime slots during highly discussed events like the Super Bowl or the Oscars. This is a formula that Twitter (NYSE:TWTR) has already nailed, and Facebook wants to get in on the action. Other ideas The Verge kicked around included a Calendar app for organizing Facebook events alongside other reminders, and a mobile search function for its highly useful Graph Search, which is currently only available on desktop.
Facebook's current stand-alone apps have been highly successful — the photo-sharing app Instagram's user engagement is creeping almost towards Facebook level and Messenger is the most widely used messaging app in the U.S. Though there have been some misses (the Poke app), Facebook has proven that leveraging its engineering talent and its giant user base can result in successful stand-alone apps. Now Facebook may soon become the place you go to for news on the world as well as news on your friends and family.
More From Wall St. Cheat Sheet:
Follow Jacqueline on Twitter @Jacqui_WSCS