What Do Hedge Funds Think of Facebook?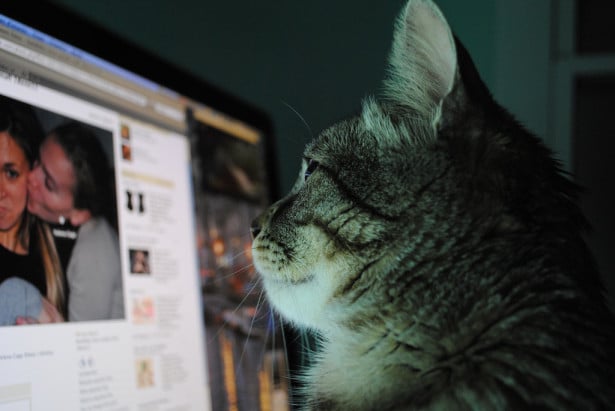 Facebook (NASDAQ:FB) faced some selling pressure Thursday afternoon. Market sentiment — already negative from the taper debate — turned against the company as news broke that Leon Cooperman completely exited its position in the company and sold off its nearly 3.67 million shares during the second quarter, Reuters reports.
The data are about 45 days stale, meaning that Cooperman sold Facebook before its most recent earnings report, which helped briefly drive the stock back over $38 per share at the beginning of August. Cooperman likely sold the stock somewhere between $23.50 and $29; before the sale, Cooperman was one of Facebook's 20 largest shareholders.
Cooperman isn't the only institutional wealth manager to make a major sale of Facebook stock in the second quarter. Winslow Capital Management sold out with 19.5 million shares, and Renaissance Technologies exited its position of 4 million shares. T. Rowe Price sold 13.2 million shares but still holds about 30.7 million shares.
At the end of July, Facebook reported that second-quarter revenue increased 53.1 percent on the year to $1.8 billion, beating the average analyst estimate of $1.62 billion. Adjusted earnings increased 58.3 percent on the year to 19 cents per share, beating the average analyst estimate of 14 cents per share. Importantly, mobile advertising revenue accounted for approximately 41 percent of total advertising revenue for the quarter, up from 30 percent in the previous quarter.
The news provided an answer to one of the make-or-break questions facing Facebook: Can the company monetize mobile? The answer, it seems, is yes. Markets responded by driving shares higher than the initial public offering price for the first time.
Growth in mobile monetization will continue to be a major concern for the company and its investors moving forward, but second-quarter earnings seemed to remove the opacity surrounding its success in this. It's no longer a matter of if Facebook can figure out mobile monetization, but simply how fast.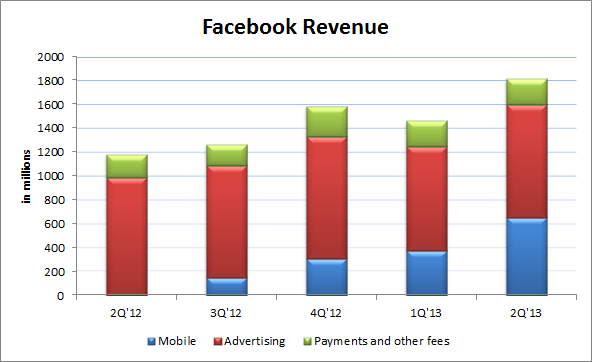 Facebook was about 50 percent institutionally owned at the end of June, according to Nasdaq figures. Its largest institutional shareholder was Fidelity Investments with 74.2 million shares. Other major shareholders include the Vanguard Group with 46.1 million shares, Morgan Stanley with 32 million shares, and State Street with 26.7 million shares.
At the end of the second quarter, 399 institutional investors increased their positions in the company while 135 opened new positions. Top new positions include Parametric Risk Advisors, which opened a 20-million share position, and Elevation Management with 16.9 million shares.