What Parts of Vodafone Does AT&T Want?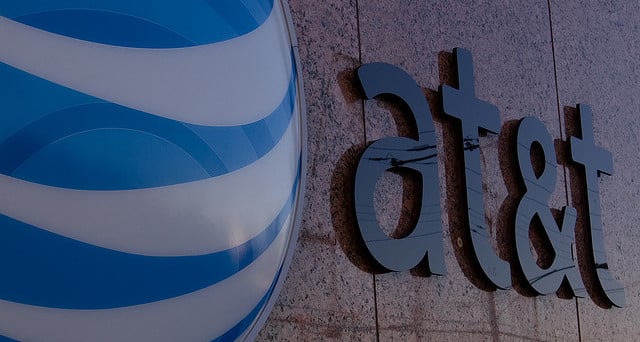 AT&T Inc. (NYSE:T) is reportedly becoming more serious about buying what's left of Vodafone (NASDAQ:VOD) after the British wireless carrier sells its 45 percent stake in Verizon Wireless to Verizon Communications (NYSE:VZ).
It's already been reported that AT&T was interested in Vodafone's European assets, as AT&T has been looking to expand into Europe for some time. Now, sources familiar with the matter have told Bloomberg that while formal talks between the two companies have not yet begun, AT&T is in the process of reviewing which of Vodafone's assets it would want to keep, which it would spin off, and to which companies the spun-off assets could be sold to.
According to Bloomberg, a merger of the two firms would create the largest telecom operator in the world by sales. The combined company would have wireless assets around the world, more than 500 million subscribers, and market capitalization of over $250 billion. Bloomberg's sources cautioned that no deal could go through until after the Verizon deal is completed, and that talks could still fall apart.
At the beginning of September, Verizon announced that it will buy Vodafone out of its 45 percent stake in Verizon Wireless in a record-breaking $130 billion deal expected to close in the first quarter of 2014. The deal will give Verizon total control over the largest 4G LTE network in the United States.
At an investor conference at the end of September, AT&T Chief Executive Randall Stephenson said that he doesn't believe U.S. regulators will allow any further consolidation in the wireless industry and that AT&T would look to Europe for acquisitions.
Bloomberg's sources also indicated that AT&T is more interested in Vodafone's holdings in Europe than in Africa or India. Europe has been slow to adopt a 4G LTE network like in the U.S., and AT&T is hoping that if it invests money in building one it will be able to convince European consumers to pay more for data plans.
Follow Jacqueline on Twitter @Jacqui_WSCS
Don't Miss: The NSA Snafu Could Cost the U.S. Tech Industry Billions.