Why Are the British Frustrated with Vodafone?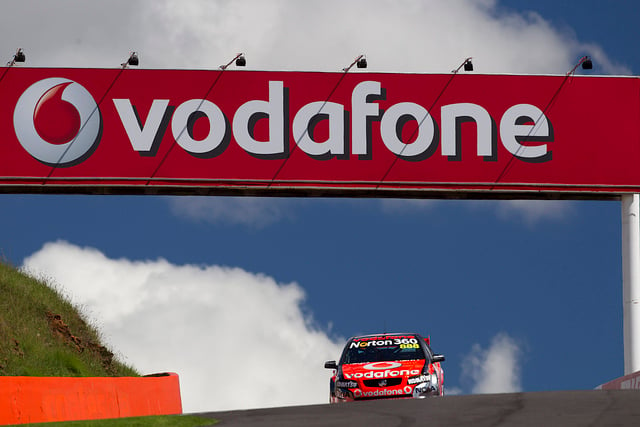 Even though Vodafone Group PLC (NASDAQ:VOD) is the only British-owned telecom company operating in the U.K., it's apparently doing the worst job of providing 3G coverage there.
According to U.K. watchdog Ofcom, Vodafone has the worst geographical 3G Internet coverage in the United Kingdom, and the company falls short of covering the 90 percent of the population required by British law. Vodafone was the only wireless carrier in the country to fail to meet the requirement by June.
U.K. paper The Guardian has collected responses from its readers on the state of the country's wireless connection, and many said that since 4G networks began their rollout, 3G service has worsened. Many reported cellular dead zones, and British consumers are growing increasingly frustrated with the generally poor cell service they receive.
According to The Guardian, British lawmakers changed network policy in 2010 to require that wireless operators offer 3G service to at least 90 percent of the population in exchange for the government granting indefinite 3G leases and releasing more 4G spectrum in the country. Wireless operators were supposed to meet that deadline by this June, and Vodafone was the only company that failed to do so.
This has left British consumers understandably frustrated, as Vodafone is one of the biggest wireless carriers in the world and the only one based in Britain, but it has been apparently been disregarding its home network and customers. Vodafone's 3G service in Britain falls behind that of its competitors: O2, which is a Spanish-owned company; EE, which is a French and German joint venture; and Three, which is a part of a Hong Kong-based conglomerate.
Ofcom says that Vodafone has plans to bring its 3G coverage up to par by the end of the year. "Following discussions with Ofcom, Vodafone has put in place a plan to bring itself into compliance with the 3G coverage obligation by the end of 2013. This will involve rolling out 3G to more mobile masts than Vodafone had originally estimated as being necessary. Ofcom has reviewed this plan, and believes it to be credible, but will closely monitor Vodafone's implementation of the plan," the organization said.
Meanwhile, Vodafone is on the verge of undergoing some big changes. The company is set to sell its 45 percent stake in Verizon Wireless to Verizon Communications (NYSE:VZ) in a $130 billion deal slated to go through in the first quarter of 2014, and there are increasing rumors that AT&T Inc. (NYSE:T) may be interested in scooping up Vodafone's European assets after that.
Follow Jacqueline on Twitter @Jacqui_WSCS
Don't Miss: BlackBerry Calls Chen in From the Bullpen, Discloses Bond Investors.