Why Is T-Mobile Looking to Merge with Sprint?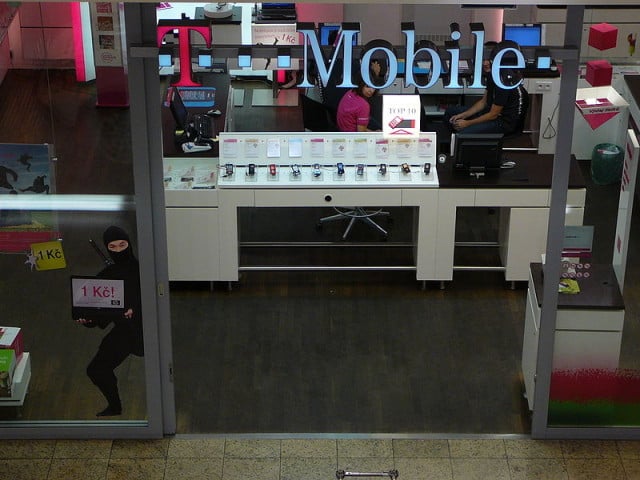 After a deal to merge with AT&T (NYSE:T) was blocked by U.S. regulators, T-Mobile US (NYSE:TMUS) is making the case that a merger with Sprint Corp. (NYSE:S) would be a "logical" move for the company as more consolidation in the wireless industry is expected.
T-Mobile Chief Financial Officer Braxton Carter spoke to Reuters on Wednesday about a possible merger between T-Mobile and Sprint, the fourth- and third-largest wireless companies in the U.S., respectively. "It's the logical ultimate combination … We think it's not a question of if but when that there's further consolidation in our industry," Baxter said at the Goldman Sachs Communacopia investor conference in New York.
U.S. regulators stopped a planned merger between AT&T and T-Mobile back in 2011, saying that the country needs four major wireless carriers to maintain a competitive environment in the industry. But Baxter thinks a merger between the smaller two providers would help them better compete with AT&T and Verizon Wireless (NYSE:VZ), behind which Sprint holds a distant third place. Braxton called the current U.S. wireless market a "duopoly" because of how much larger AT&T and Verizon are than Sprint and T-Mobile.
Over the summer, the Japanese telecom giant SoftBank (SFTBY.PK) purchased a majority stake in Sprint for $21.6 billion. SoftBank CEO Masayoshi Son said he plans to grow Sprint's network to turn it into a more able competitor against AT&T and Verizon. Son's overall goal is to turn SoftBank into the largest wireless provider in the world. A merger with T-Mobile, if it could overcome regulatory hurdles, would be a major step toward that goal.
At an investor conference on Tuesday, AT&T CEO Randall Stephenson cited the regulatory environment in the U.S. as a reason the company is turning its sights abroad for potential acquisitions, which effectively killed rumors that the company would purchase satellite TV operator Dish Network (NASDAQ:DISH). Instead, AT&T is moving forward with plans to by Vodafone's (NASDAQ:VOD) European assets after Verizon Communications buys out Vodafone's 45 percent stake in Verizon Wireless. Stephenson said at the conference that a deal with Vodafone could close by the first quarter of 2014.
Follow Jacqueline on Twitter @Jacqui_WSCS
Don't Miss: Will Nokia Confirm These Lumia Rumors on October 22?