Will Google Wallet Ever Be Profitable?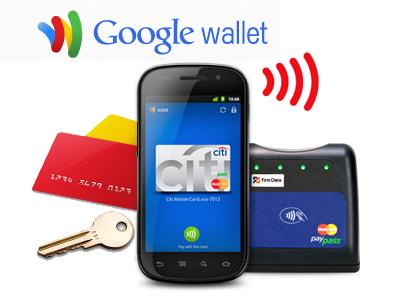 If competitors are looking for a soft spot in Google (NASDAQ:GOOG), then the payment app known as Wallet will suffice. According to a Businessweek report, the company has spent hundreds of millions on a program that may have fewer than ten million users. However, the company is refusing to go quietly in the $13 billion market of mobile payments.
Part of the problem is the innovative approach of Google Wallet. With banks or a company like Paypal (NASDAQ:EBAY), the receiver of a payment has to pay a percentage to the handler. The fee structure is clear and easy to understand. Google was trying to eliminate the transaction fee and commission structure in favor of collecting information. Armed with even more data about its users, Google would then sell advertising to generate revenue.
So far, the system has failed. One problem is in the delivery. Of all the major phone carriers, only users with Sprint (NYSE:S) phones can make purchases on the app. The others, who are developing their own mobile payment app, don't allow Google Wallet to work. The result is Google's investment — some $300 million to date — is not doing much to bring returns for the tech giant. Though CEO Larry Page replaced the head of Wallet recently, it appears the company has no plans to give up on their payment app.
As the reporters on the Businessweek story noted, the mobile payment market is expected to hit $90 billion in 2017, which would amount to a 700 percent increase from its current mark. For this reason alone, there is no chance Google will abandon its efforts to expand the reach of Wallet. However, there are major hurdles to clear.
Google will have to figure out a way to make their transactions from credit card companies less costly. While Paypal charges a fee on top of their obligation, Google's method involves selling ad space to clients. Dana Stadler, who used to work at Paypal, told Businessweek the solution is for Google to convince advertisers it has the buyers in its database. Until then, there's just no reason to buy ads and no way to reverse the fate of Wallet.
Don't Miss: Google's YouTube Is Crushing the Competition.