Will Samsung's Swarm Smash Apple's iPads?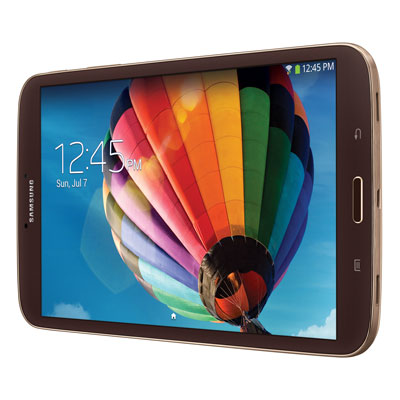 Come July 7, Samsung (SSNLF.PK) might have a few too many tablets to keep track of, but it may be enough to build a solid rapport with consumers in all areas of the tablet market.
As always, Samsung's moves should be considered in relation to Apple's (NASDAQ:AAPL) standing. The two tech companies are the biggest competitors in the smartphone market, in which Samsung managed to snatch the first-place title from Apple in recent years. However, Apple still has a strong hold on the tablet market.
That same tablet market that Apple leads in seems to be what Samsung is trying to snatch up with a swarm of new tablets. Four months ago, Samsung showed off the Galaxy Note 8 tablet at the Mobile World Congress in Barcelona. A week ago, the company had a couple of Windows 8 tablets, called the ATIV Q and ATIV Tab 3, to exhibit in London. Monday, Samsung unveiled three more tablets to join the others for a July 7 launch.
The newest tablets announced fall into the Galaxy Tab series and are the third installment therein, thus making each a Galaxy Tab 3. The lineup will include a 7-, 8-, and 10.1-inch screen sizes. The prices will be $199, $299, and $399, respectively. The devices will also be available in two different colors.
With these six new tablets, Samsung is able to hit a lot of different points in the market. It has large and small tablets, hybrid tablets with keyboards, expensive premium tablets, cheaper tablets, and tablets running on either Microsoft's (NASDAQ:MSFT) Windows 8, Google's (NASDAQ:GOOG) Android, or even both.
All these options mean consumers will be likely to find a tablet that suits them from Samsung. Apple's iPad and iPad mini are still popular choices, but the options from Samsung may present better fits for consumers demands or budgets. The new tablets have some implications for Microsoft and Google as well.
Google's operating system, Android, has been growing in popularity at a blazing rate since it was first released. Samsung has been a major boon for Google in this regard, as its products have been many of the hottest selling Android devices. Successes in the tablet market for Samsung quickly translate into success for Google, which will benefit greatly from the extra mobile advertising revenue that can be earned.
Microsoft has had greater trouble with the mobile market. As the PC market has declined, the mobile market has become a key to business, but it hasn't been easy for Microsoft to break into the market dominated by Apple's and Google's operating systems. Samsung's ATIV Q could make a big difference.
The new ATIV Q tablet will run Microsoft's Windows 8 operating system, but it will also run the latest Android software. In this way, it can benefit from the popularity of Android, while also offering the full functionality of a PC — something Apple's iOS tablets and strictly Android tablets cannot do. Asustek is also doing a similar thing with a new device, which could be signalling a new trend in the tablet industry. July will be a demonstrative month, with the launch of the new devices.
Follow Mark on Twitter (@WallStMarkSheet)
Don't Miss: Will Samsung Save Windows-Based Tablets?