Will Sprint's Clearwire Acquisition Make It Competitive?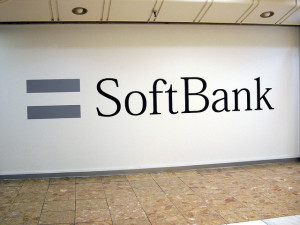 SoftBank Corp. won approval from the Federal Communications Commission in its bid to buy Sprint Nextel (NYSE:S), which the FCC  announced is in the public's interest so there can be increased competition in the wireless carrier marketplace. The FCC also approved Sprint's offer to buy the half of wireless operator Clearwire Corp. (NASDAQ:CLWR) it doesn't already own, giving it strong potential to compete.
FCC Acting Chairwoman Mignon Clyburn said, "The increased investment in Sprint's and Clearwire's networks is likely to accelerate deployment of mobile broadband services and enhance competition in the mobile marketplace, promoting customer choice, innovation and lower prices." She explained, "Today is a good day for all Americans who use mobile broadband services."
SoftBank's bid will give an enormous boost to Sprint – currently the third-largest carrier behind Verizon Wireless (NYSE:VZ) and AT&T Inc. (NYSE:T) — in its quest to compete with the top carriers. Tokyo-based SoftBank will own 78 percent of Sprint and plans to invest $5 billion into Sprint's network to provide wireless broadband service. Masayoshi Son, chairman of SoftBank, said in a statement, "SoftBank's investment in Sprint will bring innovation and increased customer focus, which will enable us to begin creating a true competitor in a market dominated by two companies."
Sprint Chief Executive Officer Dan Hesse said in a statement, "Just two years ago, the wireless industry was at the doorstep of duopoly, but with these transformative transactions, we are one step closer to a stronger Sprint which will better serve consumers, challenge the market share leaders and drive innovation in the American economy."
Clearwire CEO and President Erik Prusch said, "As the company that built America's first nationwide 4G network, Clearwire looks forward to joining Sprint and deploying an even faster and richer 4G experience for consumers across the country. This is the right transaction at the right time to best deploy Clearwire's spectrum to create a broadband network that will bring additional services and alternatives to wireless consumers."
The SoftBank-Sprint deal follows a merger on May 1, in which the fourth and fifth-largest mobile carriers came together to form T-Mobile US Inc. (NYSE:TMUS). The recent deals signal a radical shift of power in the mobile carrier market — a shift that will likely benefit consumers.