Will T-Mobile's Bold Plan Spark Renewed Competition?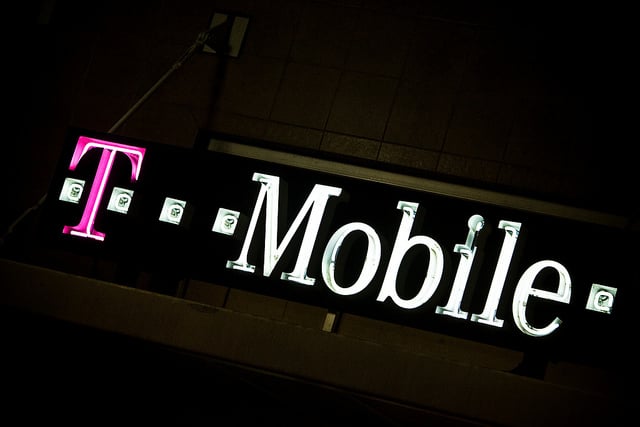 T-Mobile USA's (NYSE:TMUS) status as the fourth largest mobile provider in a very top-heavy industry — dominated by AT&T (NYSE:T), Verizon Wireless (NYSE:VZ), and to a lesser extent Sprint – (NYSE:S) is pushing the company to think in new ways in order to attract customers. The new plan? Buy out the early-termination fees for customers leaving other wireless providers to sign with T-Mobile.
The bold move is rooted in T-Mobile's "Uncarrier" strategy, in which the company has pushed to find alternative ways of attracting customers who would otherwise be likely to sign with one of the larger wireless providers. With the prospect of competing directly with AT&T and Verizon more or less a pipe dream, T-Mobile is hoping that customers will turn to the company as an alternative to the bigger providers by offering pay-as-you-go plans that lack the long contracts which have become the norm.
According to Investors Business Daily, T-Mobile will officially debut the early termination strategy, also called "Uncarrier 4.0," at January's Consumer Electronics Show. Whether the move proves to be a hit for T-Mobile or not, industry analysts say the strategy is sure to add some much needed pressure to the top mobile providers.
"If T-Mobile's Un-Carrier 4.0 offer does indeed target ETFs, the plan and competitive responses to it will pressure industry margins," Jefferies analyst Mike McCormack explained in a report. "We believe that T-Mobile could be opening a Pandora's box, leading to intensified competition from larger peers that have better scale and higher profitability."
T-Mobile's newest plans is the latest in a series of "Uncarrier" strategies that began last March, when the mobile provider began to allow customers to purchase smartphones through installed payments. And in October, T-Mobile announced international plans that eliminates extra fees for data and texting in over 100 countries around the world.
According to an investors note by Craig Moffet of Moffett Nathanson, the move is likely to lead to responses from each of the top wireless providers. "All carriers would suffer in response, and would potentially need to respond, triggering lower ARPU (average monthly revenue per user) and lower margins for everyone," Moffet wrote.
More From Wall St. Cheat Sheet: