Will the Bulls Rise from Facebook's Ad Revenue Prediction?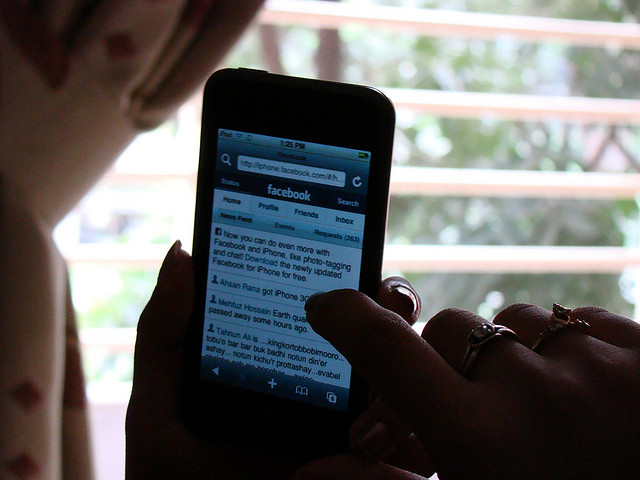 A number of analysts remain bullish on Facebook (NASDAQ:FB) and believe the social networking company's position will shift more toward the upside with its expected increase in mobile advertising, including the potential monetization of Instagram, in coming years.
Facebook has been rising through a tough period in raising advertising revenue since 2011, but Deutsche Bank (NYSE:DTK) on Tuesday maintained a buy rating on the company of $37.00.  Analyst Ross Sandler has a bullish sentiment on Facebook and expects in-line second quarter results but warns that shares could remain range-bound until October results are released.
"We think shares could remain range-bound in the mid-high $20′s until the October results, when the 'growing through the tougher comps' debate is resolved,"  Sandler said. "Our bullish stance is based on Facebook increasing mobile revenue materially over the next several years, as our math suggests only ~2 percent of impressions drive 30 percent of revenue from mobile, suggesting plenty of runway."
Sandler added that he was looking forward to the monetization of Instagram, which could boost earnings in 2014.
Following Facebook's acquisition of Instagram, Facebook's vice president of Global Marketing, Carolyn Everson, confirmed in December that monetization would be coming to the social image sharing service. However, Facebook has not since confirmed when the monetization of Instagram will occur.
According to a recent report by eMarketer, Facebook will continue to rise as an important beneficiary of bolstering growth in mobile ad spending. EMarketer expects Facebook to capture a whopping 12.9 percent of revenue in the global Internet ad market, with mobile ad revenue up 333 percent from its 2012 earnings. The research company's report estimated that mobile advertising accounted for about 11 percent of Facebook's total digital ad revenues in 2012.
Similarly, Google's (NASDAQ:GOOG) mobile advertising represented about 14 percent of its ad revenues. Yet eMarketer estimates that Google's mobile advertising will grow by just 92.1 percent in 2013, far less than its 333 percent predicted growth for Facebook.
EMarketer predicts Google will dominate the world of mobile ads in 2013, increasing annual revenues from $4.61 billion in 2012 to $8.85 billion in 2013. Facebook will only earn $2.04 million in mobile ad revenue in 2013. But if eMarketer's forecast is accurate, Facebook's mobile income will equal about 35 percent of its total worldwide ad revenue in 2013, up substantially from just 11 percent of total ad revenue the year before.