Yahoo's Second Buy This Week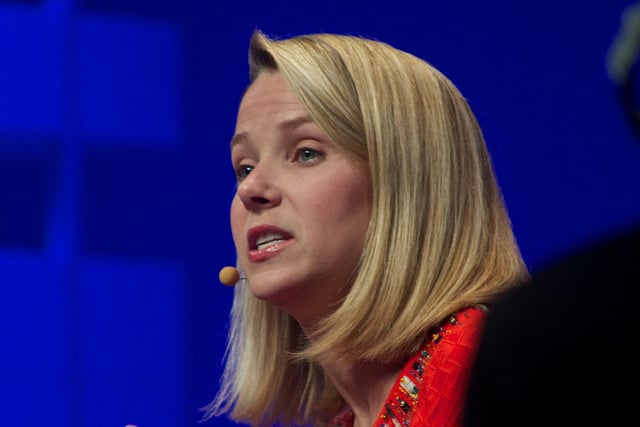 Yahoo Inc. (NASDAQ:YHOO) has announced its second acquisition of the week, scooping up the team behind DreamWorks Animation's (NASDAQ:DWA) Ptch app.
Ptch announced the acquisition in a post on its blog on Tuesday. "Today, we're excited to announce that Ptch will be joining Yahoo. As part of the Yahoo team, we'll be able to focus our efforts and leverage our technology to make Yahoo's photo and video platforms the best in the world," the Ptch team said.
The app will be closing down on January 2, 2014 and users have until then to download their photo montages made using the app. The fact that the app is being shuttered suggests that the acquisition was mostly a move to hire the Ptch team. Yahoo CEO Marissa Mayer has made many such acquisitions during her time at the helm of the company as she seeks to hire the brightest minds she can get her hands on to strengthen Yahoo's position in mobile.
According to a profile on the company from Tech Crunch, Ptch is an app that allows users to make longer montages of the photos and videos taken on their smartphones. Those montages can then be shared with others, who then have the opportunity to add their own photos and videos to them, which creates a fuller picture of an event. Ptch was created by a team within DreamWorks and was lead by DreamWorks CTO Ed Leonard.
On Monday, Yahoo announced the acquisition of natural language processing company SkyPhrase. SkyPhrase uses artificial intelligence in an attempt to speed up the process and create a more well-rounded method for teaching machines how to understand human speech. Skyphrase likely appealed to Yahoo because of its experiments in fantasy sports, using its language learning tech to power an app that allows users to manage a fantasy sports team using voice commands.
While some have criticized Mayer's technique of scooping up start-ups like crazy, she remains committed to the method as she seeks to build a company that has fallen behind competitors like Google (NASDAQ:GOOG) and Facebook (NASDAQ:FB) in the mobile sphere.
Follow Jacqueline on Twitter @Jacqui_WSCS
Don't Miss: Attack of the Drones: Amazon and UPS Want to Get Rid of the Delivery Man.