Zuckerberg: Teens Still Love Facebook, and So Should You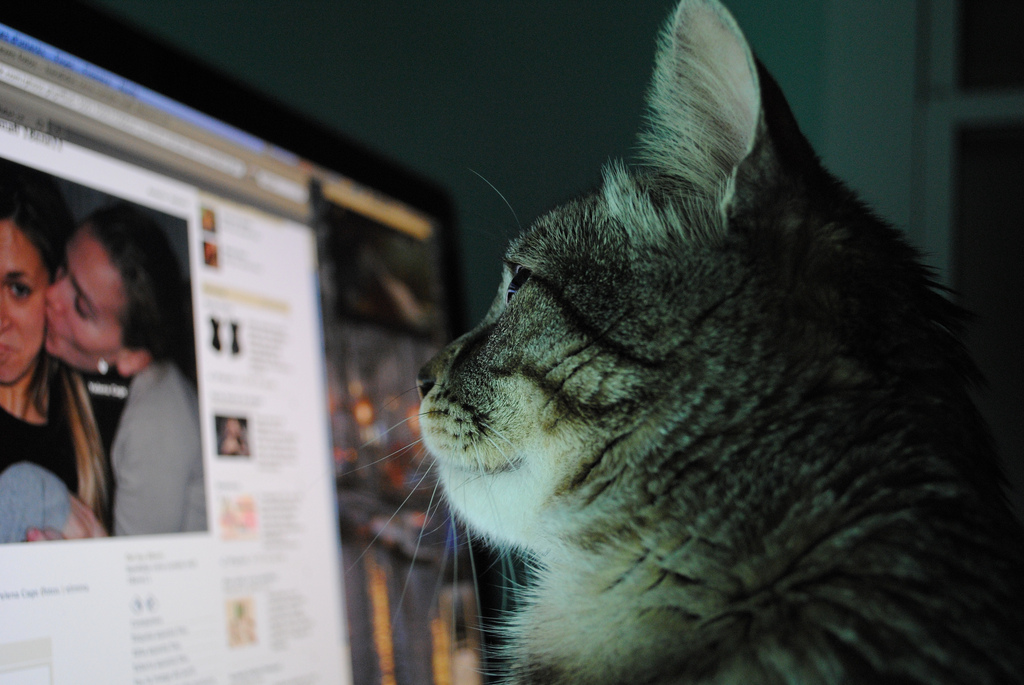 Facebook (NASDAQ:FB) reported second-quarter earnings on Wednesday that smashed expectations and swept away many longstanding concerns that investors had about the company. Revenue increased 53.1 percent on the year to $1.8 billion, beating the average analyst estimate of $1.62 billion. Adjusted earnings increased 58.3 percent on the year to 19 cents per share, beating the average analyst estimate of 14 cents per share.
Facebook reported that mobile advertising revenue accounted for approximately 41 percent of total advertising revenue for the quarter, up from 30 percent in the previous quarter. The news was a boon for the company's stock, which climbed as much as 27 percent on Thursday and set a fresh 52-week high of $34 per share.
As usual, the earnings call was packed with curious insights, and some of them were fairly significant. Of note is a comment that CEO Mark Zuckerberg made in his prepared statement.
"There has been a lot of speculation reporting that fewer teens are using Facebook," he said. There isn't any substantial evidence behind this idea, but the speculation alone has been enough to add some negative sentiment to coverage of the company. User growth and user engagement is critical to Facebook's success, and the teen demographic is one of the most engaged.
A survey conducted by Pew Internet in May on the social media habits of teenagers reported: "In focus groups, many teens expressed waning enthusiasm for Facebook…They dislike the increasing number of adults on the site, get annoyed when their Facebook friends share inane details, and are drained by the 'drama' that they described as happening frequently on the site."
But Zuckerberg dismissed this speculation. "Based on our data, that just isn't true…based on the best data we have, we believe that we're close to fully penetrated in the U.S. teen demographic for a while and the number of teens using Facebook on both a daily and monthly basis has been steady over the past year-and-a-half," he said during the earnings call.
Facebook didn't break its demographics down by age in the earnings report, but overall, monthly active users increased 20.9 percent on the year in the second quarter to 1.1 billion. Monthly active users grew by 6.5 percent in the U.S. and Canada, 10.6 percent in Europe, 32.9 percent in Asia, and 29.1 percent in the rest of the world.
But if there is truth in the Pew Internet survey, Facebook appears to have successfully hedged itself. The social network was founded in 2004, and the college audience it once primarily served has now graduated to full-blown adulthood. To the younger generation, the social network is not so much a revolutionary social tool but an established platform of communication, more of an obligatory part of socialization than anything.
"The stress of needing to manage their reputation on Facebook also contributes to the lack of enthusiasm," the Pew report notes. "Nevertheless, the site is still where a large amount of socializing takes place, and teens feel they need to stay on Facebook in order to not miss out."
At a glance, this is both a blessing and a curse. High levels of enthusiasm have their obvious benefits, but companies and ideas naturally mature with time, and evolving into a socially critical platform is not the worst place to be. Facebook's challenge in this scenario becomes ensuring that its platform remains functional while probing the ether for the next wave.
On that front, Facebook seems to be doing a pretty good job. The report says that "teens who used sites like Twitter and Instagram reported feeling like they could better express themselves on these platforms, where they felt freed from the social expectations and constraints of Facebook."
This is made only a little ironic by the fact that Facebook owns Instagram. Based on the Pew Internet report, it looks like Facebook's acquisition of Instagram is proving to be a fairly effective hedge against waning enthusiasm for the core social network. New generations, naturally resistant to the status quo, demand new ways to express themselves. Instead of trying to adapt Facebook to every new generation and possibly alienate established users who do not want change, the company would be right to acquire and foster the new platform.
With this in mind, Instagram was a popular topic of conversation during the second-quarter earnings call. Zuckerberg mentioned that the "newest product I am most excited about from our last quarter is Instagram video."
Interestingly enough, the first question asked in the Q-and-A session was about Instagram monetization. Zuckerberg's answer was pretty much to be expected:
"We're building Instagram to be at business and that we expect that over time we're going to generate a lot of profit from it, and probably through advertising. Now, that all said, right now it's just growing still quickly. I mean the number that we just said was 130 million monthly actives. Video product is growing really quickly. There are so many directions to expand this in that we think that the right focus for now is to continue just focusing on increasing the footprint of Instagram. And when the right time comes then we'll think about doing advertising as well, but I think that's going to be a really big opportunity."