More Bad News From Cisco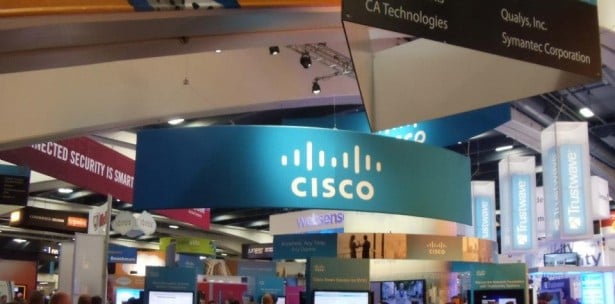 Cisco Systems Inc. (NASDAQ:CSCO) has cut its long-term forecast for both earnings and revenue amid a myriad of problems. The announcement was made at an analyst meeting on Thursday, Reuters reports. Cisco executives cut the company's revenue growth prospects in the next three to five years from 5 to 7 percent to between 3 and 6 percent. The company said it expects its core network equipment business to stay flat during that time frame. Cisco hopes that increases in software, services, and security products will offset the drop in network equipment.
This comes after the company issued a warning last month that it believes revenue will fall between 8 and 10 percent during the current quarter, as last quarter's financials showed an extreme drop in orders for Cisco's products. Weakness in emerging markets has been a particular problem. Orders in China alone fell 18 percent, something Cisco blamed on the recent National Security Agency scandal, which has led China and other countries to reconsider using technology equipment and service from the U.S.
Revenue in the third-quarter grew just 1.8 percent to $12.1 billion, missing analyst estimates, and earnings fell from 39 cents a share to 37 cents a share. Cisco's third-quarter financials may have been underwhelming, but the company is working to get ahead of the curve by moving away from hardware towards software-based networking.
At the analyst meeting, CEO John Chambers explained that Cisco's problems were generated by the market as a whole, saying that because of its huge size Cisco sees issues on the macro level before many of its competitors. "We are the canary in the coal mine," Chambers said, according to Reuters.
Limited consumer spending, stalled growth in emerging markets, the shift from using hardware-based network equipment to software options, and falling sales of Cisco's TV set-top boxes all have plagued the company in recent months. Chambers pointed out that the bright spot is in enterprise solutions, as the company has some big sales on the horizon in that arena. Cisco shares fell almost 2 percent to close at $20.51 in trading on Thursday.
Follow Jacqueline on Twitter @Jacqui_WSCS
Investing Insights: Can Microsoft Continue to Outperform?