More Savings For Less Driving: There's An App For That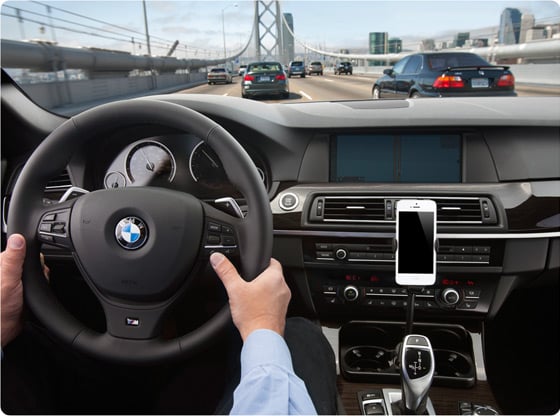 Metromile has an app that lets iPhone owners know how their car's driving. It also has a new feature, how much they insurance would cost them based on how much they drive since Metromile is a car insurance company. Right now the insurance has just arrived in California, home of the tech-centric Silicon Valley. It is also available in Illinois, Oregon, and Washington.
Per mile car insurance charges drivers based on how much they drive. The idea here is the concept is that the more a driver uses his or her vehicle, the more they risk getting into an accident. This insurance model rewards drivers who drive fewer miles. Through the insurance offers and the app data, Metromile is trying to make owning a vehicle simpler, especially for the urban drivers they are targeting with this product combination of insurance and an iPhone app. (The app is only for Apple's (NASDAQ:AAPL) iPhone right now.)
Metromile CEO Dan Preston said in the press release that the company is trying to cater to urban drivers, who generally drive less due to the presence of services like Uber and public transportation. "Fundamentally, Metromile is a technology company with data science at its core," Preston said. "We use data to give drivers features that are really useful, like how much they spent on fuel last month, how much time they spend driving below 30mph, and when they need to move their car to avoid a ticket. With these kinds of insights, we hope to make the urban driving experience simpler, more affordable and more enjoyable for everyone."
If this insurance rates based on a driver's car usage sounds familiar, it's because it's similar to Progressive's Snapshot as pitched by bubbly spokescharacter Flo. Like Metromile, Snapshot is based on the idea that people how people drive should affect their rates. The primary difference with Progressive is that the company also records how often a driver hits the brakes, which it also uses as a metric for driving rates. Metromile only looks at how many miles people drive to determine rates.
Both favor urban drivers, who tend to drive less due to more walkable neighborhoods and better transportation options, making driving less appealing. After all, driving less saves on gas, which gets more expensive in the summer months. A parked car is less likely to get into an accident than one on the roads. So now that insurance companies have the technology to see how many miles a day their customers drive, they're rewarding the customers who are least likely to file a claim since they drive less than their counterparts who drive more.
More from Wall St. Cheat Sheet: