National Advertising Division: FTC Should Punish Oracle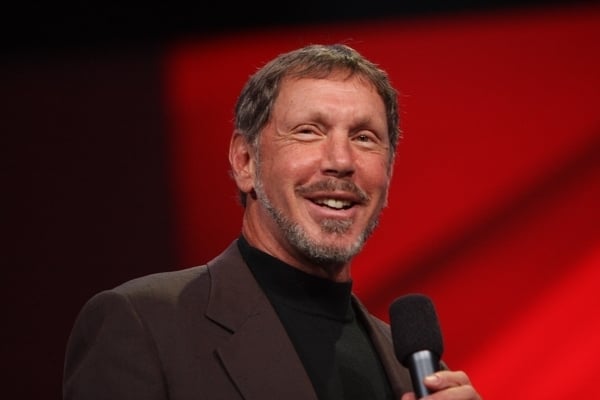 Oracle (NASDAQ:ORCL) is in trouble for its ads calling out competitor International Business Machines Corp. (NYSE:IBM) yet again, and this time the National Advertising Division is so fed up with repeatedly chastising Oracle for the anti-IBM ads that it's recommending the Federal Trade Commission step in.
This is the fourth time the NAD has received complaints from IBM about Oracle's ads, Business Insider reports. Other cases occurred in April, July, and October 2012. In all previous cases, the NAD ruled in favor of IBM, saying that Oracle's ads used misleading contrasts between two competing products.
The organization said in a press release — which can be read at Business Insider – that "the advertising in question features the same stark, overbroad IBM-versus-Oracle comparison that NAD recommended against in the three previous cases."
In the latest ad, Oracle claims that its new microprocessor, the Sparc T5, has "2.6x Better Performance as compared to IBM's Power7+ AIX server." In March, Oracle CEO Larry Ellison had some fighting words for IBM when he unveiled new products including the Sparc T5. Ellison said Oracle's new mainframe computer, called the M5, is eight times faster than IBM's competing 795 and cost 80 percent less, according to Business Insider.
An Oracle spokesperson told the publication that the company is standing by the ads: "Oracle disagrees with the decision and believes the ad is fair and accurate. The ad provides a clear and objective comparison between an IBM Power7+ AIX system and an Oracle SPARC T5 system using industry standard benchmark results that legitimately show 2.6x better performance by the Oracle system."
IBM hasn't yet responded to the ruling, but the NAD released a scathing press release, clearly showing the organization's frustration with Oracle. "NAD has reviewed three separate Oracle advertising campaigns in 2012, each featuring an overbroad and unsupported comparison between one Oracle product and one IBM product," the release says. "In response to each challenge, Oracle sought to support broad implied claims that the Oracle line of products was superior to the IBM line by relying on the results of testing of one specific Oracle configuration against one specific IBM configuration. In each instance, NAD rejected the advertiser's substantiation and recommended that the claim be discontinued."
Oracle's hardware business has been struggling. In its fiscal third quarter, the company reported a 23 percent decline in revenue for its hardware division, but CEO Ellison chalked that up to the fact that people were waiting for the new products the company unveiled in March. But when Oracle posted fiscal fourth-quarter earnings on June 20, its hardware systems product revenue had declined yet again, this time by 13 percent.
Ellison has been extremely vocal about the fact that he thinks IBM customers are overpaying for inferior products, but it remains to be seen if Oracle's aggressive advertising tactics will actually help it gain customers, or if the company will just face an FTC fine.
Follow Jacqueline on Twitter @Jacqui_WSCS
Don't Miss: Apple Searches for a Fresh Face to Head Retail.