NBC Will Follow Richard Branson Into Space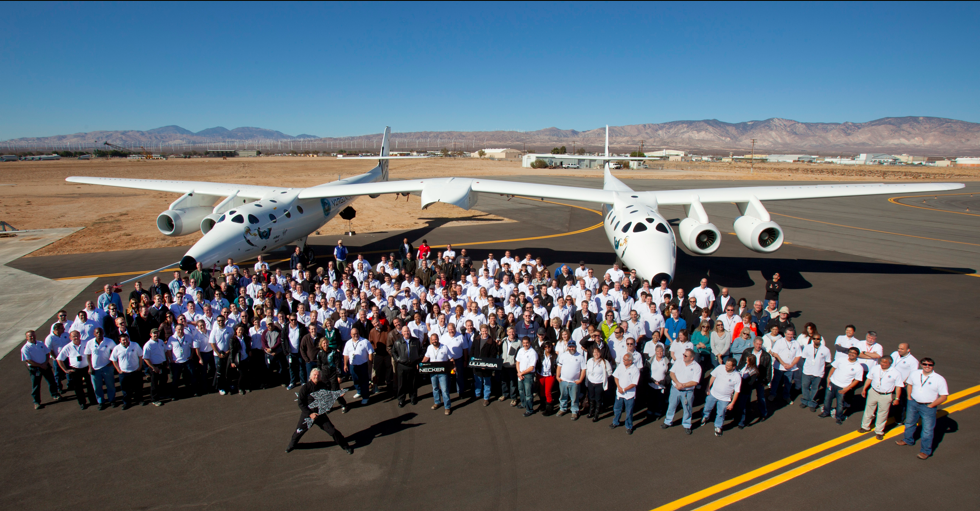 Comcast's (NASDAQ:CMCSA) NBCUniversal has obtained an exclusive deal with Richard Branson's Virgin Galactic to televise Branson's first commercial flight into space. Branson is making the ground-breaking trip with his two adult children, Holly and Sam, next year, and NBC will cover their journey across a variety of the company's channels and platforms.
NBC's media platforms — MSNBC, CNBC, SyFy, NBCNews.com, and The Weather Channel — will all take part in the coverage, which will culminate in a primetime special on NBC the night before the launch and a three-hour live edition of The Today Show covering Branson's journey, according to the company's Friday announcement.
"Without a doubt, Sir Richard and his children taking the first commercial flight into space will go down in history as one of the most memorable events on television," said Sharon Scott, president and general manager of Peacock Productions. "Through NBCUniversal's multiple platforms and overseas network partners, viewers from around the world will get to experience this where were you moment; we're extremely honored to chronicle Sir Richard's journey and live launch into space."
The 63-year-old Branson founded the Virgin Group, which has many businesses under its umbrella including a record label and telecom company. Branson has now set his sights on outer space; he created Virgin Galactic as the first company to provide commercial space flights.
According to The Wall Street Journal, which interviewed Branson earlier this month, Virgin Galactic has already sold 650 tickets at $250,000 a pop for the space flights. The flights will take off in New Mexico and transport six passengers at a time on a trip lasting between two and three hours, during which participants can see the Earth from space and feel the sensations of weightlessness. Celebrities who have already signed up for the journey include Leonardo DiCaprio, Justin Bieber, and Ashton Kutcher.
Branson has called Virgin Galactic "the biggest Virgin company we've ever built" and has some grandiose plans for it, including building a hotel in space and using space travel to cut down on the time it takes to travel between continents via airplane. "There are plenty of people who think I should be taken off by men in white jackets for saying it, but I really do actually believe it," he said to the Journal of the possibilities offered by commercial space travel.
For obvious reasons, far more people will be interested in viewing the first commercial space flight from the cheap safety of their living rooms, which will mean some big ad bucks for NBC. Branson has compared his journey to the Apollo 11 moon landing in 1969, one of the most famous televised events in history. With the number of people likely to tune in to coverage of Branson's flight, advertisers will be falling over themselves for the chance to air commercials during NBC's coverage.
Follow Jacqueline on Twitter @Jacqui_WSCS
Don't Miss: 5 Top Films to Check Out This Weekend.