NBCUniversal Comes to Comcast's Rescue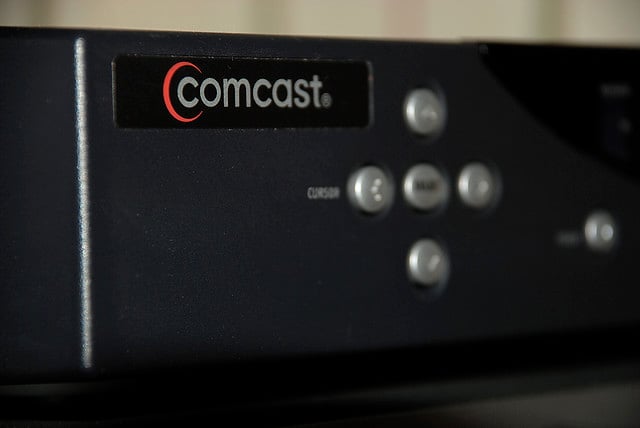 Comcast Corp. (NASDAQ:CMCSA) reported third-quarter results after the opening bell Wednesday that showed growth across the company's different businesses, especially in media arm NBCUniversal, though the struggle of the decaying pay-TV model was still present in Comcast's report.
Throughout the company's earnings, last year's Olympic games were taken into account in reporting growth. Comcast made $1.2 billion in revenue and gained $120 million in operating cash flow from broadcasting the 2012 Summer Olympics. Excluding that figure, consolidated revenue grew 5.2 percent and operating cash flow increased 10.5 percent.
Earnings per share came in at 65 cents, an increase of 41.3 percent if you exclude the company's interest in buying A&E Television Networks and gains from selling its share of SpectrumCo's wireless spectrum licenses in the third quarter of 2012. If you include those items, earnings actually fell 16.7 percent.

Comcast posted growth through its cable, high speed Internet, and voice businesses, although ad revenue dropped 10.8 percent. Cable communications revenue grew 5.2 percent to $10.5 billion. Revenue from Internet grew 7.9 percent, business services grew 26.4 percent, and video grew 2.9 percent.
Comcast's results still show the ongoing struggle of pay-TV overall, as its cable service lost 129,000 customers and its Internet service only added 297,000 customers, a figure below estimates. Cable companies like Comcast are under increased pressure to up their Internet subscriptions to make up for cable losses as more consumers turn to online streaming for their television needs.
As for NBCUniversal, the performance of the film Despicable Me 2 helped the film entertainment segment grow 3.3 percent despite a drop in DVD revenue, as not as many titles were released on DVD in the third quarter of this year versus 2012. Ad revenue grew for both cable (4.6 percent) and broadcast television (2.6 percent, excluding the Olympics).
Theme parks showed the most growth in NBCUniversal's portfolio, with revenue increasing 7.9 percent. Comcast cited increased attendance at its parks in Orlando and Hollywood in addition to the opening of Transformers-themed attractions as reasons for that growth.
"Our businesses generated strong revenue and cash flow growth and record free cash flow for the third quarter. Cable's results highlight the underlying strength of our residential and business services. We are driving innovation, expanding our service offerings, and bringing new and rich content to more platforms than ever before. NBCUniversal delivered solid performance in every one of its segments, with healthy growth in revenue and double-digit cash flow growth, adjusting for the results of the Olympics last year. Comcast NBCUniversal has real momentum and many opportunities ahead," said CEO Brian Roberts in the earnings note.
Overall, Comcast seems to be increasingly relying on growth from NBCUniversal to make up for the negative effects the changing pay-TV landscape has had on its business.
Follow Jacqueline on Twitter @Jacqui_WSCS
Don't Miss: Top 10 Horror Films for Halloween Spooks.