Netflix CEO Gets Well-Deserved Raise in 2014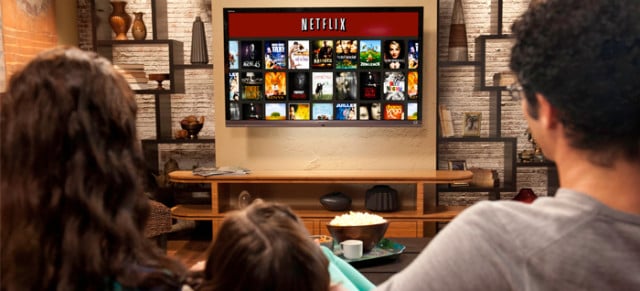 Netflix (NASDAQ:NFLX) is giving CEO Reed Hastings a 50 percent pay raise in 2014, according to a regulatory filing with the U.S. Securities and Exchange Commission seen by Reuters. In 2013, Hastings received $3 million in cash and stock options, and that amount will be raised to $6 million in 2014.
Other Netflix executives receiving raises next year include Chief Financial Officer David Wells and Chief Content Officer Ted Sarandos. Netflix stock has grown almost 300 percent in 2013 as the streaming service introduced original content that became wildly popular and even snagged some Emmys. Netflix original series like House of Cards and Orange is the New Black were some of the most discussed and well-received shows on "television" this year.
As of last quarter, Netflix had 31.1 million streaming subscribers. Overall, the company's third-quarter results came in ahead of expectations and boosted the stock even further. The Internet television network reported that revenues increased 22.2 percent to $1.1 billion, consistent with the mean analyst estimate. Earnings of 52 cents per share, up from 13 cents a year ago, beat the mean analyst estimate of 49 cents per share.
Subscribers both domestically and abroad grew during the third quarter. Total members increased to 40.28 million, up from 30 million in the year-ago period. Most of these members (31.09 million, or about 77 percent) are in the United States, but international subscriptions grew faster, with 1.44 million net additions in the third quarter compared to 1.29 million domestically.
The Emmys won by the David Fincher-directed political drama House of Cards also showed that Netflix is being taken more seriously by the television industry as a serious content provider.
Netflix subscribers and investors alike have a lot to look forward to in 2014 and beyond. Last month, the streaming service announced a landmark deal with Disney's (NYSE:DIS) Marvel Entertainment that will bring four new original series starring the wildly popular superheroes of Marvel to Netflix starting in 2015.
Next year, new seasons of Lilyhammer, House of Cards, Hemlock Grove, and Orange is the New Black are planned, along with the introduction of new series including a collaboration with DreamWorks Animation (NASDAQ:DWA) called Turbo F.A.S.T. and a sci-fi series created by the Wachowski siblings called Sense8.
When you consider the previous success of Netflix original programming and the huge deals with Disney and DreamWorks on Netflix's plate, it looks like 2014 will be another good year for the streaming service, which warrants the raises given to the company's top executives.
More from Wall St. Cheat Sheet:
Follow Jacqueline on Twitter @Jacqui_WSCS