Netflix Gets This Big Licensing Deal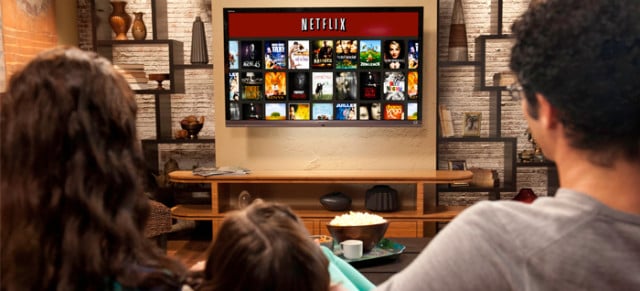 Netflix (NASDAQ:NFLX) on Tuesday announced a new licensing partnership with The Weinstein Co. in which Netflix will have the exclusive right to stream films from the company starting in 2016.
Netflix is already home to The Weinstein Co.'s foreign films and documentaries, including the Academy Award Best Picture winner The Artist. Starting in 2016, Netflix will be the pay-TV home of films from The Weinstein Co. and Dimension Films after the films have completed their theatrical release.
"Harvey and Bob Weinstein are in a class of their own when it comes to choosing and producing the best films in the world," Ted Sarandos, Netflix's chief content officer, said in a company press release announcing the deal. "They are as innovative in business as they are creative in their storytelling. We look forward to reinventing the pay TV window with the Weinsteins."
"The deal that we've just completed with Netflix is probably the biggest deal in the history of The Weinstein Company and together, we are discussing ways to reinvent the pay TV experience so that the audience can get even more for their money," Harvey Weinstein said in the statement. "Their enthusiasm for movies of all kinds was the big factor in our choosing Netflix."
Netflix has been aggressive about gaining exclusive rights to the best media content it can get its hands on, as that's one way for the company to stay ahead of the growing field of competition in online TV streaming. Back in December, Netflix announced a similar deal with Walt Disney Co. (NYSE:DIS) that will also begin in 2016. Through that deal, which will replace Disney's current agreement with Starz (NASDAQ:STRZA) (NASDAQ:STRZB), Netflix will get the right to new Disney releases and older classics.
While Netflix is the biggest online TV network, boasting 37 million subscribers who watch more than a billion hours of content via the service each month, the company is facing increased competition from similar services like Hulu LLC — which is jointly owned by 21st Century Fox (NASDAQ:FOX), Disney, and Comcast (NASDAQ:CMCSA).
Nailing down exclusive rights to the most desirable programming while keeping its monthly price at around $8, much less than rival cable or satellite pay-TV services, is how Netflix will stay ahead of the followers looking to jump on the online TV streaming trend that it made popular.
Follow Jacqueline on Twitter @Jacqui_WSCS